Medium Magazine
stretching our journalist work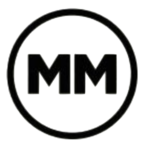 In 2010, amidst weekly responsibilities and a hectic publishing schedule, Alain Latour (Editor-in-Chief, Volume 36) and his Editorial Team decided to create the Medium Magazine. Latour writes in the first editor's note: "The belief that we can all do much more than we think we can, that so many opportunities lie before our eyes, happens to be a core belief of ours."
Since then, Medium Magazine has served as a spotlight to display the best of student journalism. Recent editions feature long-form journalism, narratives, and poetry that explore chosen themes, and are curated into an aesthetic and functional layout for enjoyable reading.
Writing for this iteration of our magazine taught us that there will always be a yearning for crumbs of the past, while embracing the new, but there's excitement in the unexpected. We can't wait to experience it with you through "Out with the Old."
We invite you to browse the carefully crafted print editions below.
All throughout our unique, individual journeys, we seek ever-lasting familiarity—a special person, a long-lived passion, weekly Sunday brunches with the family. But in reality, the only constant is change. The only feature that will always be part of our existence is nature's need to alter its course—often when we least…
When life rushes by, it's easy to feel a looming sense of disconnect—between our families, with ourselves, and with the world around us. Sometimes, all we need is a reminder that connections exist everywhere. Whether it is the bond between two atoms, a kiss between two lovers, a story passed…
Media often tells us one side of the story, teasing answers to life's uncertainties. Fairytales give life lessons through stories of riches and royalty, social platforms display a performance of reality, and journalism collects facts to document a situation, but bias is still unavoidable. As we crawled out of our…
a day unfolding in its own shapeless way. by noon the world will hum into shades of flame all will be baked brown. leaves will tumble to the earth and decay; senseless to the white water that weighs upon them until morning springs. an endless cycle of growth, decline and…