Zero Hour: The Horn of Africa is facing its worst drought in recent history
Severe droughts that began in 2020 have affected 36.4 million people across Somalia, Kenya, and Ethiopia, according to data from the United Nations' (UN) Office for the Coordination of Humanitarian Affairs (OCHA). As reported by the OCHA, more than 21.7 million people in the area are facing "acute food insecurity," with more than 23 million facing water insecurity. The office estimates that over seven million children are suffering from severe malnutrition.
The Horn of Africa typically has two rainy seasons a year, one from March to May and the other from October to December. This rainfall is critical to the survival of many people in the region, where almost 80 per cent of the population consists of subsistence farmers—crops harvested and livestock raised are used to meet the farmer's food consumption needs. But the past five rainy seasons have provided insufficient rainfall to sustain local crops, with some areas receiving rainfall 200 millimeters below the historical average between March and September 2022. Crops in East Africa typically require at least 250 millimeters of rain to grow, yet the Horn of Africa received 127 millimeters of average rainfall in October, November, and December 2022.
Experts attribute the drought to a combination of natural weather patterns and human-induced climate change. The Pacific Ocean is currently at the tail-end of an abnormally long La Niña—a global weather pattern involving cooling water temperatures that shift rain away from East Africa towards Indonesia. While the National Oceanic and Atmospheric Administration projects that the current La Niña will subside by April 2023, the consequences are persisting, with meteorologists predicting another lackluster rainy season in the Horn of Africa from March to May 2023. Compounding the effects of La Niña are the higher air and ocean temperatures caused by climate change, which contribute to the dehydration of plants and soil, as well as extreme rainfall and drought.
The Horn of Africa has also seen severe political turmoil that has hampered aid efforts. Ethiopia's Tigray War—a civil conflict driven by local ethnic tensions—has displaced thousands of families without food, shelter, and other basic services. Though the war formally ended in November 2022, fighting continues in parts of the country. In Somalia, the ongoing civil war—involving the local government, the US, and several militant Islamic groups—has destroyed key infrastructure and rendered millions of Somalis vulnerable to worsening climate conditions.
Despite the significant challenges, aid efforts continue throughout East Africa. Several groups, including the UN, UNICEF, and the United States Agency for International Development (USAID), currently operate in Somalia, Kenya, and Ethiopia, where they distribute food, water, and medical supplies in key population centers. In January 2023, US ambassador to the UN, Linda Thomas-Greenfield, traveled to the Somali capital, Mogadishu, where she announced that the USAID would be providing US$41 million as "lifesaving assistance" to Somalia. In February 2023, the USAID tabled a response plan that requested US$2.6 billion in funding for humanitarian efforts throughout the Horn of Africa. Likewise, on February 28, 2023, the UN Refugee Agency published a report seeking US$137 million in funding from its parent organization. According to the Integrated Food Security Phase Classification initiative—which focuses on enhancing food security, this humanitarian aid is the only thing keeping certain regions of East Africa from all-out famine, but such efforts need to be scaled up to address deteriorating food security.
While many humanitarian efforts are underway in the Horn of Africa, the region is currently facing its sixth failed rainy season in a row, threatening the livelihood of millions.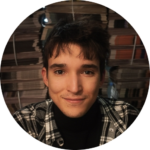 Associate News Editor (Volume 49) — Mihail graduated from UTM in April 2022 with majors in Professional Writing and Communications Technologies. He's an aspiring journalist who loves researching, interviewing, and getting to the bottom of a killer story. He started working as an Associate News Editor with The Medium in October 2022 and hopes to share many exciting stories with readers. In his free time, you can find Mihail avoiding suspicious cliffs along the Bruce Trail, pretending to read literary classics, or losing at fighting games.