Canada's cybersecurity agency rethinks guidelines as concerns over TikTok's security threats grow

TikTok is currently facing allegations of excessive data harvesting and privacy violations, spurring government regulators to closely monitor the popular social media app.
Recently, Canada's Communications Security Establishment (CSE) has been warning Canadians about sharing data online—a move that comes after the Chinese-owned social media app, TikTok, faces growing scrutiny over its data collection.
In December 2022, Prime Minister Justin Trudeau told reporters the CSE is watching TikTok "very carefully." While the agency has not named TikTok directly, in a CBC article, head of the CSE, Sami Khoury, told Canadians to think critically about what information they give apps on their phone. Additionally, the CSE is currently monitoring legal proceedings involving social media in the US and other countries.
Notably, TikTok currently faces several legal challenges from US lawmakers. In August of 2020, the US Senate voted unanimously to ban the app on government devices over security concerns. In December 2022, senators introduced a bill to ban the app altogether. TikTok CEO Shou Zi Chew is due to testify in front of the US Congress on March 23, 2023.
A class-action lawsuit in Illinois, US, also targeted TikTok, where the app was accused of violating the state's laws on collecting biometric data. The case ended with TikTok paying a US$92 million settlement.
With over one billion active monthly users—eight million in Canada—TikTok has been a key figure in the social media landscape since its launch in 2017. The app's popularity with young people has made it an attractive option for advertisers, with brands like Duolingo, Netflix, and the NBA all running campaigns.
TikTok's massive user base has made its Chinese ownership a concern for Western governments. In June 2017, the Chinese government passed the National Intelligence Law, part of which requires individuals and organizations within the country to contribute to intelligence gathering as state agencies deem necessary.
Cybersecurity organization Internet 2.0 claims that the data gathered by TikTok is well beyond what is needed for the app to function. In a report that analyzed the app's source code, the group described multiple instances of "excessive data harvesting," including hourly checks on the user's location, the accounts and apps the user has, their contacts, and the phone's copy-and-paste data. Users who refuse to give TikTok certain permissions are repeatedly asked until they give in.
Likewise, Internet 2.0 notes that the IOS version of the app quietly makes connections with servers all over the world, including Indonesia, Malaysia, and China. The group could not confirm the reason for the connections.
Internet 2.0 co-CEO Robert Potter states that Western users of Chinese apps enter a "different digital ecosystem" than they are used to. He says that while the risk to the average user is small, those involved in "sensitive" activities should be wary. He urges people in positions of government to delete the app immediately. People that want to continue using the app should pay attention to what permissions they grant. Permissions should be set up on the phone's own settings, and checked regularly, as updates to the app can alter what it has access to.
In response to the allegations, TikTok dismissed Internet 2.0's report in a string of Tweets, saying it contained "baseless claims" and displayed a lack of understanding of how mobile apps work.
TikTok publishes bi-annual Transparency Reports that detail requests for content removal and user data made by countries. In the most recent report for the period of January 2022 to June 2022, Germany, the United States, and the United Kingdom placed the most data requests, while China was absent from the list.
Amid growing concerns for cybersecurity and safeguarding privacy, the CSE is carefully observing TikTok's lawsuit in the US before taking action.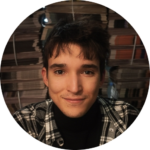 Associate News Editor (Volume 49) — Mihail graduated from UTM in April 2022 with majors in Professional Writing and Communications Technologies. He's an aspiring journalist who loves researching, interviewing, and getting to the bottom of a killer story. He started working as an Associate News Editor with The Medium in October 2022 and hopes to share many exciting stories with readers. In his free time, you can find Mihail avoiding suspicious cliffs along the Bruce Trail, pretending to read literary classics, or losing at fighting games.