Top (or bottom?) ten songs I've heard while having sex

A reflection on past musical mistakes.
While there is no better music than the sweet symphony of love-making, sometimes the sweaty sound of body parts slapping together can get tiring and leave the possibility for someone to overhear you at your most vulnerable. Next time you are looking for something to muffle your moans, be sure to learn from my mistakes. I'm following Bill Clinton's rules, so oral sex doesn't count. It would be a very different list if I included oral sex.
10. A roommate practicing piano on the floor above.
While in theory, the thought of getting porked while listening to someone tickle the ivories is a sweet, almost romantic idea. It becomes less romantic when the sex is over and you realize it didn't even last long enough to get through one song.
9. "Stronger" by Britney Spears
The only problem with this song is that it reminded me of something greater. I could not get the episode of Glee out of my head where Artie sings this while he is trying out for the McKinley football team. In fact, most of the time in my life I am thinking about the Britney Spears episode of Glee.
8. "Stronger" by the Glee Cast
Did I stop having sex just so I could play this song and then get right back to it? You bet I did. And I'm stronger because of it.
7. "1-800-273-8255" by Logic
Ah yes, the suicide hotline bling. You don't know true frustration until you're almost about to orgasm and you hear "I don't wanna be alivvvvvve. I just wanna die today, Who can relate? Woo!" If I didn't want to die before, I most certainly did after.
6. "Gangnam Style" by PSY
You know, if you told me right after I lost my virginity while "Gangnam Style" was playing that this is not the worst song I would ever have to hear while having sex, I probably would've started crying.
5. Lover (The Album) by Taylor Swift
I was on a tinder date when this album had its midnight release and I suggested we listen to it. Was this man my lover? No, he was a mailman with a chain-smoking habit and a doodle of Drake tattooed on his ass. Did we make sweet love to Swift's glittery electro-pop? No, he actually had a lot of trouble getting it up. Was I the first person in the world to fuck to the album Lover by Taylor Swift? I'd like to think so.
4. Travis Scott's discography
I was having sex the first time I heard "Sicko Mode" in 2018, and the line "Stacey Dash/ Most of these girls ain't got a clue" actually made me laugh out loud. That would be bad enough, but unfortunately early last year, I had gotten into the habit of asking my Google Home to play Travis Scott whenever I was about to get "romantic," as I believed the intense production of his songs almost acts as a white noise and absorbs the sound from filling the rest of my mom's house. What a horrible, horrible choice in hindsight. Not only that, I asked my Google Home to play Travis Scott so often that he ended up as my third top artist in 2021. From now on, I only pork to Gregorian chants or showtunes.
3. Any John Mayer song
Sometimes I think about the hours I've spent getting fucked to John Mayer and how I will never get that time back. But at least I'll always carry with me that my body is in fact a wonderland.
2. "Ophelia" by the Lumineers
On the surface, this is a perfectly fine song to fuck to. The only catch is I ended up reading Hamlet in two different grades when I was in high school, so I've spent a lot of time thinking about Ophelia's character. It's hard to fully focus on pleasure when you're thinking about someone who drowned themselves out of grief.
1. The sound of your own inner shame and desperate need for validation
Sometimes it doesn't matter if it's quiet or if there is music blaring. You can't escape your inner soundtrack.
When it comes to your Valentine's Day, play it safe and abstain from sex. It won't just save your soul, it might just save your dignity.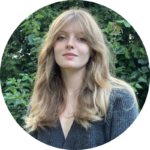 Satirist (Volume 48)  —
Erin Delaney graduated in 2021, majoring in Communication and minoring in Professional Writing and Visual Culture. She first began writing for The Medium in 2019 and became the Editor of the short lived but much-loved Satire section for the Winter 2020 semester. She has also written for the 2021 edition of Mindwaves. When Erin isn't thinking of jokes, she's usually playing with her dog, contemplating the end of the world, or thinking about how she should write more. You can connect with her at ecdelaney98@gmail.com.