UTM 2022: Fun for some, just not for you

This year is all about the boundless ways that U of T sets you up to be bound by your OSAP debt.
Nothing is quite like a new year. New opportunities to skip class, new friends to make and then stop talking to once the class you share is over, and plenty of new opportunities to be disappointed at U of T. 2022 is all about the boundless ways that U of T sets you up to be bound by your OSAP debt.
For students still zooming through online classes, University of Toronto Mississauga (UTM) is proud to announce that they have purchased the copyright to several dances from the hit video game FORTNITE. Professor didn't like your discussion post? Just dab on them! Is your partner for the final project worth most of your grade not returning your desperate emails? Just nae-nae the pain away! Does academic stress have you feeling depressed? Not when you can do the worm in the middle of a Zoom meeting! Take that, participation marks! The UTM administration would like students to be aware that the copyright fee for the dances will be added to their student invoice with an addition of $17.99 each semester, so be sure to use them!
In campus news, UTM is following its long-term goal of continuing to offer less while charging students more. In 2022, UTM is evolving its culinary experience. Yes, it may be evolving into a new virus strain, but that's still something new and different! Our campus is accustomed to the gourmet service Chartwell had previously provided, but now we have a whole new opportunity to experience the delight and wonders of prison food.
Aramark, the company behind maggots à la mode and the Ontario Clostridioides Difficile superbug outbreak of 2011, is going to be exposing, no, spreading, no, bringing a whole new era of consumable classics like stale bread and highly contagious illnesses. Aramark is an exciting new addition to the Ontario food community, as nothing says Ontario like gross mismanagement and persistent public health issues.
In the new year, if you are ever blessed with the opportunity to actually be on campus, look forward to all of the washrooms being closed due to fecal distancing. Of course, with UTM's new partnership with Aramark, you're definitely going to need a new place to be comfortable when you get food poisoning. While you're looking for a new place to poop, be aware that UTM has not renewed the union contracts with both the geese and the deer populations on campus, so please be wary of crossing picket lines and the usual goose poop.
In addition to angry and upset wildlife, please keep in mind and spare a little prayer for the heartbroken student athletes. With UTM deciding they no longer want to participate in the Ontario College Athletic Association, students who played on varsity will now, unfortunately, have nothing to focus on at school except their academic careers. With no tournaments and external validation to look forward to, they may die if they do not get enough attention.
The Recreation, Athletics and Wellness Centre (RAWC) intends to implement new measures to meet up with the expected new year demand. Statistics show that students often cope with mental stress of a new year through exercise and physical movement. Always keeping students' needs in mind with their ever-shrinking operating hours, the RAWC is implementing a new policy to help meet demand while boosting the number of available staff. Going forward, the RAWC will now only be open when the chimney on the roof emits a stream of black smoke, as the smoke is declaring that a new personal trainer has been chosen.
With so much to look forward to, it's hard to figure out what to get excited about first! Be sure to let us at The Medium know what is going to motivate you this new year! Is it the delectable and detestable new food options, the exciting new student fees you'll get to pay, the joy of seeing student-athletes have their dreams crushed, or the faith in a new workout regime?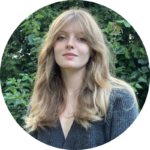 Satirist (Volume 48)  —
Erin Delaney graduated in 2021, majoring in Communication and minoring in Professional Writing and Visual Culture. She first began writing for The Medium in 2019 and became the Editor of the short lived but much-loved Satire section for the Winter 2020 semester. She has also written for the 2021 edition of Mindwaves. When Erin isn't thinking of jokes, she's usually playing with her dog, contemplating the end of the world, or thinking about how she should write more. You can connect with her at ecdelaney98@gmail.com.