Convocation to be replaced with a play about Meric Gertler's life

"Tears of a Principal" is set to be the biggest event of the last two years.
With convocation being held virtually the last two years, this year's fourth-year students are anxiously awaiting the return of in-person convocation at the St. George Campus. Sweet fantasies of being on an actually pretty campus, celebrations with loved ones, and the ultimate goal of getting a degree that doesn't have 'Mississauga' written on it—these were the dreams that kept motivation alive. But like with most things at the University of Toronto (U of T), those fourth-years should throw their dreams out the window, and get their butts on the edge of their seats for a brand-new theatrical experience.
A brand-new play based on the life of Meric Gertler is coming to the Convocation Hall this June. Tears of a Principal: The Meric Gertler Story sponsored by Shell, is an experimental theatre experience that promises to show you a new side of our U of T principal—one you never wanted to see.
We here at The Medium caught up with Meric Gertler during dress rehearsals for this exciting new run.
"I definitely feel like this is my most personal project yet," Gertler says in his dressing room while putting on his stage wig. "I was the dean of the Faculty of Arts and Science, and I'm gonna bring both art and science to the stage. I know I have a very long and detailed LinkedIn page, but if you scroll all the way down, I actually got my start playing Maria in the 1976 Edmonton community theatre production of the Sound of Music." He was sure to remain humble. "I was just the understudy, but the actress playing the role just happened to fall and break both of her legs right outside of my dressing room. Such a funny coincidence."
"You know, the first virtual convocation was hard. I really like hearing people clap for me in-person, so it was weird having to clap for myself," Gertler said while powdering his face with a big puff ball. "I was walking on campus after a really long day of ignoring students, thinking about how to really make Convocation pop, when I saw our new Defy Gravity ads, and it clicked. I can put on "Wicked" and be Elphaba! Turns out, I couldn't get the rights. But it was too late. I was bitten by the theatre bug, and it was worming its way through my heart and out of my mouth."
Gertler continued to talk about the project during his dance warm-up. "I always thought that the convocation ceremonies were way too chaotic and all over the place. So many people getting on the stage, so many people getting off the stage. Like, pick one already!"
The first act of the play follows Gertler's early life, from being an extra small cowboy in his Albertan childhood to turning into a hippie at the University of Southern California, before becoming absolutely insufferable after getting a PhD in Philosophy from Harvard.
The crux of the play comes in the last half hour and focuses on Gertler's Fossil Fuel Divestment scandal. Smarmy U of T students flood the stage, crying out against U of T's habit of investing in fossil fuels. Just when you think those darn environmental activists have seized the day, Meric Gertler rises from beneath the stage. Dressed like the Black Swan, Gertler begins to dance around, sprinkling little drops of oil everywhere with each spin, and dazzling the entire audience with his unashamed commitment to fossil fuels. The students drown in the oil, a sexy little metaphor for the climate disaster Gertler only took five whole years to divest from.
The play finally comes to a close, as the bodies of the U of T students decay through the decades of climate disaster, and Gertler finally experiences a change of heart. Sitting amongst the bodies of his valued tuition payers, Gertler begins to sing a little song, and just like that, the power of art brings the students back to life, and his heart grows three times its size. Gertler finally decides to divest from Fossil Fuels in 2021, and climate change was completely averted forever!
Tears of a Principal: The Meric Gertler Story premieres at the Convocation Hall on June 2, featuring an ensemble of 2020 and 2021 U of T graduates who never had a convocation ceremony and who are desperate for literally any recognition of their academic achievement. Tickets go on sale after the end of the spring semester, and attendance is mandatory for all current students in order to make POSt.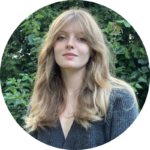 Satirist (Volume 48)  —
Erin Delaney graduated in 2021, majoring in Communication and minoring in Professional Writing and Visual Culture. She first began writing for The Medium in 2019 and became the Editor of the short lived but much-loved Satire section for the Winter 2020 semester. She has also written for the 2021 edition of Mindwaves. When Erin isn't thinking of jokes, she's usually playing with her dog, contemplating the end of the world, or thinking about how she should write more. You can connect with her at ecdelaney98@gmail.com.