The end of an era: Queen Elizabeth II passes away

UK's longest-serving monarch and beloved public figure, Queen Elizabeth II, is peacefully laid to rest with millions mourning.
On the afternoon of September 8, 2022, Queen Elizabeth II, passed away at the age of 96 at Balmoral Castle, Aberdeenshire, Scotland. Her passing marks the end of her 70-year reign as one of the world's most renowned public leaders.
On September 9, King Charles III made his first official address to the public since the Queen's passing, expressing sorrow for his beloved mother's passing and proclaiming his dedication to his country.
"That promise of life-long service, I renew to all, today," says King Charles III as he vows to share the late Queen's oath to the people of the Commonwealth.
"And wherever you may live in the United Kingdom, or in the realms and territories across the world, and whatever may be your background or beliefs, I shall endeavour to serve you with loyalty, respect, and love as I have throughout my life," pledges King Charles III.
King Charles III succeeded the Queen on September 10, where he partook in a televised accession ceremony performed at St James's Palace, London. During the ceremony, King Charles III swore an oath, known as the accession declaration, to maintain the Protestant religion and preserve the Church of Scotland.
The funeral for the Queen includes plans spanning several days. Her coffin will be moved to numerous locations in between now and the date of her funeral for ceremonies and for the public to pay respects. The funeral service will commence at Westminster Abbey, on September 19, with the day being a public holiday in the UK. On the same day, she will be laid to rest within St George's Chapel at Windsor Castle, where her late husband, Prince Philip, Duke of Edinburgh, is also buried.
Throughout her life, Queen Elizabeth II witnessed the appointment and departure of 15 prime ministers, starting with Winston Churchill and ending with Liz Truss, who was appointed on Tuesday, September 6—a ceremony to which the Queen was in attendance.
Known for her steadfast and kind nature, Queen Elizabeth II established stability in the monarchy, when many questioned their relevance in a democratically dominated world. She pushed forward a series of policies that kept the aging monarchy aligned with changing times.
In his statement, Justin Trudeau, the Prime Minister of Canada, expressed "heartfelt condolences to members of the Royal Family during this most difficult time." He also stated that the upcoming days will be a period of mourning for Canadians and all Commonwealth citizens, culminating to a National Day of Mourning to end the period.
Days after the Queen's passing, on September 10, Canada recognized King Charles III as Canada's new monarch, with Trudeau issuing a new statement: "On behalf of the Government of Canada, we affirm our loyalty to Canada's new King, His Majesty King Charles III, and offer him our full support."
The White House also issued a statement, with President Joe Biden and First Lady Jill Biden recounting their encounters with the Queen and expressing condolences for members of the Royal Family, as well as the people of the UK and the Commonwealth. "Her legacy will loom large in the pages of British history, and in the story of our world."
The newly established British Prime Minister, Liz Truss, spoke to the public about the passing of the country's beloved Queen. "We usher in a new era in the magnificent history of our great country, exactly as Her Majesty would have wished, by saying 'God Save the King,'" said Truss, looking forward to King Charles III's reign.
"I declare before you all that my whole life whether it be long or short shall be devoted to your service," said the then 21-year-old Princess Elizabeth, as she swore an oath to the people of the Commonwealth in 1947.
75 years later, Queen Elizabeth II has witnessed and contributed to the world's growth and change in ways unparalleled by most of today's leaders. She will forever be the Queen who refused to be left behind.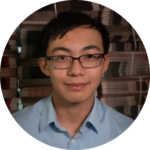 News Editor (Volume 49) | news@themedium.ca — Larry is a third-year student specializing in accounting. He finds writing to be an outstanding medium to spread messages, thus being a phenomenal way to express oneself and to have one's voice heard. Through his contributions to The Medium , Larry hopes that everyone can witness how enjoyable and invigorating writing can be, such that they too may be inspired to write out their stories. When he's not studying or writing, Larry will probably be learning Japanese or listening to music, all the while contemplating what life's next story would be.