Campaigns begin as housing shortages continue to plague UTM students

High rental costs and unfavourable living conditions raise concerns over affordable student housing options.
According to Statistics Canada, in April 2022, 53 per cent of young adults, aged 15 to 29, were concerned about their ability to afford housing. The fear of paying high prices for cheap units is continuously affecting students, who already pay hefty tuition fees.
For the city of Mississauga, the average rental price of a single bedroom unit in August 2022 reached $1,862, rendering such accommodations inaccessible to most students. Of course, off-campus housing has fewer price regulations and varies dramatically in quality, but there are pressing issues regarding on-campus housing options as well.
To aid students in securing affordable housing, the University of Toronto Mississauga's (UTM) Department of Student Housing and Residence Life (SHRL) is calling for students living on campus to apply for this year's Student Housing Advisory Committee (SHAC).
Comprised of student representatives, the committee aims to open up a channel of communication with students living on residence. Those interested in applying can submit their application online before the deadline on September 14.
Committee members will regularly meet in-person with SHRL representatives to voice concerns and provide feedback on issues related to housing. Points of discussion include student needs, accommodation policies, and budget allocation. It will be a place to discuss grievances regarding housing, which many students have.
Tomas, a third-year kinesiology student who lives on residence and wishes to remain anonymous, recounts an unpleasant summer due to faulty appliances. "Our air conditioning was awful this summer," he says. "Sometimes it just wouldn't work, other times it was so loud we thought it was broken. It makes you wonder what we're paying [$2,000] a month for."
Alex Sigarev, a fourth-year Digital Enterprise Management student, also has concerns about housing costs both on-and off-campus: "I think a lot of people want to live on campus for the social experience and everything. But for me, the price was too much, both on campus and nearby."
Tomas is enthusiastic about the opportunity to interact with those in charge of on-campus housing. "I think committees like these are always important," he says. "If you don't talk to the right people about your problems, they're never going to get fixed, right?"
The SHRL's SHAC is not the sole option for students to call for accessible and secure housing options. The University of Toronto Mississauga Students' Union (UTMSU) is currently accepting applications for their housing committee, which is open to non-residence students as well. The committee will be looking at student housing beyond on-campus options.
All positions for the UTMSU's housing committee are volunteer based, with the closing date to apply being September 13. As a member of the committee, students can share their insights and concerns on housing to help guide the direction of UTMSU's affordable housing campaign.
Involving students in conversations regarding their living accommodations is paramount in ensuring the viable stay of those on residence. Committees such as that of the SHRL and the UTMSU foster an open space and a continuous line of communication, thus enabling pressing issues to be addressed in a timely manner. With the already challenging housing situation in the Greater Toronto Area for people of all ages, students especially need to be given the option to live comfortably and within their budget.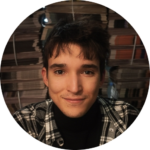 Associate News Editor (Volume 49) — Mihail graduated from UTM in April 2022 with majors in Professional Writing and Communications Technologies. He's an aspiring journalist who loves researching, interviewing, and getting to the bottom of a killer story. He started working as an Associate News Editor with The Medium in October 2022 and hopes to share many exciting stories with readers. In his free time, you can find Mihail avoiding suspicious cliffs along the Bruce Trail, pretending to read literary classics, or losing at fighting games.