Accessible Trick-or-Treating in Canada
Communities and organizations have collaborated to create specialized Halloween Villages across Canada as a part of Treat Accessibly, a campaign aiming towards "creating the world's first accessible holiday tradition." The campaign was started back in 2017 and, by 2022, 150,000 homes partook in the accessible trick-or-treating events. The Treat Accessible Halloween Villages—which host Halloween festivities that are accessible for disabled children and their families—were held in nine Canadian cities for October 2023, including Halifax in Nova Scotia; Ottawa (Stittsville), Toronto, Hamilton, and Oakville in Ontario; Calgary, St. Albert, Edmonton in Alberta; and Surrey in British Columbia.
Haunted Festivities in the GTA
For 20 nights between September 22 and October 29, spooky thrills, horrifying shows, and terrifying mazes returned to Canada's Wonderland as part of its 18th annual Halloween Haunt. This year's iteration featured three new mazes—named Dark Ride, Necropolis, and Trick or Treat Street—for a total of seven mazes throughout the amusement park. There were five "scare zones" where monsters spooked and frightened visitors. Scare-free attractions were also made available for children and families. 
From October 28 to 29, the Toronto Transit Commission (TTC) held its Halloween Fest, where Bay Lower Station—an abandoned station located under the currently operational Bay Station—was reopened to celebrate the spooky season. Two trains were parked at the station, each hosting a different attraction. One was the "'Trick-or-Treat' Train," where children could partake in trick-or-treating. The other was the "Haunted Subway Adventure" train, which was intended for a more mature audience ready for scares and frights. Giveaways, TTC merchandise sales, and trivia were also held as part of the event.
Halloween Spending Trends
According to the Halloween 2023 Shopping in Canada Survey conducted by the Retail Council of Canada and Caddle Inc., more Canadians intend to spend on Halloween this year. 57.1 per cent of survey respondents reported that they would be spending to celebrate the festivities, as compared to the Halloween 2022 Shopping in Canada Survey's result of 44.9 per cent. Most Canadians are expecting to increase spending for Halloween this year, with 81.8 per cent of survey respondents anticipating spending more or at least as much as last year. This represents a slight decline when considering last year's result was 86.4 per cent. There is also a larger portion of consumers intending to spend less than $50 on Halloween, representing 51.2 per cent of survey respondents this year as compared to last year's 45.7 per cent.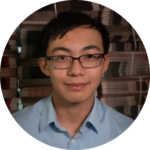 News Editor (Volume 49) | news@themedium.ca — Larry is a third-year student specializing in accounting. He finds writing to be an outstanding medium to spread messages, thus being a phenomenal way to express oneself and to have one's voice heard. Through his contributions to The Medium , Larry hopes that everyone can witness how enjoyable and invigorating writing can be, such that they too may be inspired to write out their stories. When he's not studying or writing, Larry will probably be learning Japanese or listening to music, all the while contemplating what life's next story would be.