Chasing after the entrepreneurial dream
The world we see today is the result of humankind's determination, hard work, and creativity. Leaders have brought disparate people together as teams to bring their visions to life. Many such visions came together as a result of people who dreamed of creating something more, some embarking on the journey of entrepreneurship.
The Business Development Bank of Canada (BDC) defines an entrepreneur—as a baseline—as "someone who starts or owns a business" and "businesspeople who find their success by taking risks." Through embracing risk and creativity, entrepreneurs are capable of driving change in the industries they set foot in. They may deploy innovative approaches to various issues in the business world and are willing to deal with the uncertainty that is innate to entrepreneurial endeavours.
In a study conducted in 2019, the BDC explored the reasons as to why entrepreneurs decided to take on their roles. The top three reasons cited by respondents include: higher degrees of freedom—at 70 percent; their passion for what they are doing—at 53 per cent; and "financial reasons"—at 34 per cent.
Despite these compelling motives, however, an article published by RBC Thought Leadership on October 5, 2023, states that entrepreneurship is on the decline in Canada. The conclusion was drawn based on declining self-employment rates, particularly since the decline relates to dropping numbers of self-employed business that utilize paid help.
"Unfortunately, Canada's declining self-employment rate has been concentrated among those that could contribute most to entrepreneurship," wrote Leach. Historical data from Statistics Canada's Labour Force Surveys revealed that the Canadian self-employment rate has declined from 1998's 17.2 per cent to September 2023's 13.2 per cent. Of the self-employed population, the portion employing paid help has declined from 1998's 33.5 per cent to 2022's 27.4 per cent. In its early stages, the Covid-19 pandemic had led to a brief resurgence in self-employment since some workers were laid off, though the downward trend of self-employment rates has continued following this period.
This decline is attributable to uncertainty in the economy, high inflation, and a change in how work is done. High interest rates pose difficulty in financing and may reduce consumer demand for some products, threatening the profitability of small businesses.
Inflation has led to a rise in the cost of living, which makes self-employment less appealing. Leach's article revealed that in 2022, "self-employed workers [earned] 59 cents for every dollar earned by employees." Additionally, inflationary forces are leading to a rise in wages, which as revealed in the Bank of Canada's Business Outlook Survey—Third Quarter of 2023, is expected to be "higher than normal." This is an issue that smaller businesses may struggle to deal with amidst existing economic and financial conditions. While inflation expectations have declined, firms are expecting inflation to remain above the Bank of Canada's two per cent target for more than three years.
While a higher degree of flexibility is the most cited reason for embarking on entrepreneurial journeys or self-employment, the pandemic has redefined work arrangements. New ways of work such as options for remote work and elements of work-life integration have made the benefit of flexibility no longer as unique to self-employed pursuits.
Declining economic conditions have imposed greater challenges to aspiring entrepreneurs, adding to the entrepreneurial path's element of uncertainty. However, the path of an entrepreneur is defined by its ambiguity, but also by its potential. An entrepreneurial spirit is innate to humanity and development, and visionaries will continue to forge their way forward through the modern world's shifting conditions.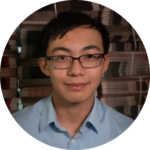 News Editor (Volume 49) | news@themedium.ca — Larry is a third-year student specializing in accounting. He finds writing to be an outstanding medium to spread messages, thus being a phenomenal way to express oneself and to have one's voice heard. Through his contributions to The Medium , Larry hopes that everyone can witness how enjoyable and invigorating writing can be, such that they too may be inspired to write out their stories. When he's not studying or writing, Larry will probably be learning Japanese or listening to music, all the while contemplating what life's next story would be.