Carbon tax exemption for home heating oil comes under fire

A newly introduced exemption for home heating oil has reignited previous debates about the carbon tax, leading to political discourse whether it divides the Canadian population.
To most Canadians, the term "carbon tax" is something quite familiar. The two words constantly find their way onto the centre stage of discourse and, most recently, an exemption aimed toward home heating oil has led to heated debates in the country. Between November 9, 2023, and March 31, 2027, registered distributors can distribute heating oil that is exempt from the fuel charge—under the conditions that it is for home heating and not industrial use. No exemption certificate is needed.
A brief introduction to the carbon tax: first introduced in 2019, the Government of Canada's carbon pollution pricing system emerged as an initiative to curb greenhouse gas emissions. The system introduced a new reporting regulation for the environmental leg of the Environmental, Social, and Governance. When it comes to pricing carbon, the federal system contains two parts: the fuel charge—levied at different rates across various fossil fuels—and, for industries, the amount determined by the Output-Based Pricing System. Some provinces use the federal system (fully or partially), while others use their own.
As part of the initiative, fuel charge proceeds are distributed through Climate Incentive Action Payments (alongside supplements for rural or small communities) to eligible individuals living in provinces that follow the federal system. Similarly, the Fuel Charge Proceeds Return Program offers payments to small and medium-sized enterprises that are eligible, and the remaining proceeds from the fuel charge are distributed to various groups through government initiatives. Ultimately, the intended effect of the carbon pollution pricing system is for individuals and organizations to choose green alternatives in their daily lives or operations.
Adjustments have been made to the system since its inception, but the exemption to carbon pricing for home heating oil has garnered significant discourse. The exemption applies to all of Canada, but mainly benefits residents of Atlantic Canada, where a higher proportion of households use heating oil compared to other parts of the country. Prime Minister Justin Trudeau contended that this was to ease the burden of switching off fossil fuel heating to cleaner alternatives for Atlantic Canadians.
However, the exemption is controversial. Pierre Poilievre, leader of the Conservative Party, argues that the exemption segregates the Canadian population into those who use home heating oil and those who do not. As mentioned previously, provinces in Atlantic Canada gain more from the exemption than other provinces, with some prairie provinces receiving no benefit due to the lack of home heating oil usage.
Poilievre had pushed for the exemption to apply to all home heating methods, aiming for an eventual abolishment of the carbon tax. However, the motion to extend the exemption was struck down on November 6. Debates on the carbon tax and its exemption continue, and politicians remain divided on their stances.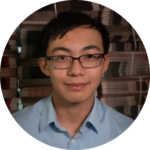 News Editor (Volume 49) | news@themedium.ca — Larry is a third-year student specializing in accounting. He finds writing to be an outstanding medium to spread messages, thus being a phenomenal way to express oneself and to have one's voice heard. Through his contributions to The Medium , Larry hopes that everyone can witness how enjoyable and invigorating writing can be, such that they too may be inspired to write out their stories. When he's not studying or writing, Larry will probably be learning Japanese or listening to music, all the while contemplating what life's next story would be.