The Toronto Maple Leafs have begun their 2023-2024 season and it has been just as dynamic and mercurial as fans have expected. The season started with Auston Matthews scoring back-to-back hat tricks against the Montréal Canadiens and the Minnesota Wild. This incredible performance indicated to fans that Matthews was in for a solid year, after being plagued with injuries resulting in less production in the year previous. 
Another player that is hot to start this season is William Nylander. As many fans know, Nylander is in the last year of his current contract, and his play this season will be a main determining factor in how much he gets paid in his next contract. This situation has motivated Nylander, who is now seen as one of the best players in the world. Nylander has had such an excellent start to the season that he has broken the Leafs record for most consecutive games with a point to start a season. The record was eight, Nylander currently sits at 10.
A controversial topic for Leaf fans this season has been the play of Ryan Reaves. Reaves was signed to the team for his leadership and his ability to hit, fight, and provide the Leafs with more toughness overall. In the first two games of the season, Reaves lived up to these expectations by throwing massive hits and fighting players on the other team. These actions set the tone for the Leafs and motivated the rest of the team, making them feel like standing a few inches taller. Since then, however, Reaves has taken a bit of a backseat, allowing other teams to hit players on the Leafs without a response. This shift has caused fans to question Reaves' place on the team, since he doesn't offer much more as a hockey player if he's not hitting and fighting anymore. 
This issue was highlighted most recently in a game against the Leafs' biggest rivals, the Boston Bruins. Bruins captain Brad Marchand, one of the most hated players in the NHL, slew-footed Leafs defenceman Timothy Liljegren into the boards, leaving him in serious pain and with a long-term injury. This dirty play is not something Marchand is unfamiliar with. For fans, however, the most concerning part of this altercation is that no Leafs player went up to Marchand to challenge him or make him answer for the questionable play, highlighting major concerns about toughness and accountability for the Leafs. Reaves was seen talking trash to Marchand from the bench, but nothing else.
Other additions by the Maple Leafs, such as Tyler Bertuzzi, Max Domi, and Noah Gregor, have all been relatively disappointing to start this season. Bertuzzi has had some good moments, but overall, he lacks the energy and tenacity that fans expected when the club signed him. Domi, other than one game against Tampa Bay, has not had a productive start to this season. Gregor, while not having a significant role on the team, has not offered the Leafs much aside from a goal in the first game of the season. The Leafs need more from their new additions and a more consistent effort to be successful in this league. 
While the Leafs did not have the start of the season they envisioned, it wasn't a complete letdown, and they have only played ten games of an 82-game season. While these first ten games highlighted areas of concern for the Leafs, the team has time to adjust and address these issues before the playoffs and build on some of the positive characteristics they've displayed so far.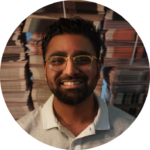 Locked on Leafs Columnist (Volume 48 & 49) — Omar is in his fourth year at UTM, working towards completing a major in CCIT and double minors in Political Science and Anthropology. Omar loves to keep up with various sports teams, his favourite being the Toronto Maple Leafs. When he isn't stressing over exams or the Leafs you can find him watching movies, looking at shoes he can only hope to afford, and trying his best to avoid parking tickets on campus.