The City of Toronto Partners with the Higher Education Institutions for Pandemic Recovery Planning

U of T participates in the CivcvLabTO Academic Summit hosted by York University, discussing methods to remediate Covid-19 pandemic-related effects and highlighting overarching themes in pandemic recovery ideologies.
The CivicLabTO Academic Summit & Discussion Series: Collaborating on Renewal and Resilience was held virtually from November 23 to 24, where experts reviewed a recovery plan for the City of Toronto after the Covid-19 pandemic.
Hosted by York University, the purpose of the academic summit was to facilitate the partnering of the City of Toronto and higher education institutions, namely Centennial College, George Brown College, Humber College, OCAD University, Ryerson University, Seneca College, and the University of Toronto.
Through the connection established between these parties, each with their unique capabilities and contributions, creative solutions were devised to address the adverse effects of the pandemic on Toronto.
As a result of the collaboration, there have been eight research projects facilitated, all aimed to support Toronto's recovery from the pandemic.
One of the research projects, an analysis on supply chain risk of personal protective equipment (PPE), was launched at the onset of the pandemic and is already complete. The City of Toronto's response to the sudden rise in demand for PPE from the beginning of the pandemic was adequate. Similarly, the supply shock for PPE, due to supply chain disruptions, did not undermine the city's ability to protect its employees and the public.
While the city's management of PPE was commendable, several recommendations to enhance existing policies were made to further guarantee public health safety.
Other projects include a socio-demographic evaluation of Covid-19 infections, an analysis on economic and labour trends for the next three to five years, N95 mask decontamination studies, a study on groups that are underserved by digital infrastructure, identification of Covid-19's impact on air quality, and more.
At the summit, 'public health', 'economic resiliency', 'transit and transportation', 'climate change and green recovery', 'stronger, safer and more just communities', 'planning and adapting public space', 'art, culture and recovery', along with 'technology, innovation and equity' were the major thematic topics discussed by experts.
Students and faculty were able to interact with experts of various fields, thus being able to gain insight on the bigger picture of the city's pandemic recovery.
Students can look forward to future opportunities by CivicLabTO, as they will be organizing four more courses on knowledge motivation. Registration can be completed on the CivicLabTO website.
Some include an introductory session to knowledge motivation held on January 25 and another on February 25, where practices and partnerships in knowledge motivation will be discussed.
Recordings of some discussions in the summit are also available on-demand on the CivicLabTO website, accessible to all interested individuals.
It goes without saying that with the combined efforts of researchers across numerous higher education institutions, there is much to expect from Toronto's pandemic recovery in the near future.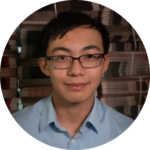 News Editor (Volume 49) | news@themedium.ca — Larry is a third-year student specializing in accounting. He finds writing to be an outstanding medium to spread messages, thus being a phenomenal way to express oneself and to have one's voice heard. Through his contributions to The Medium , Larry hopes that everyone can witness how enjoyable and invigorating writing can be, such that they too may be inspired to write out their stories. When he's not studying or writing, Larry will probably be learning Japanese or listening to music, all the while contemplating what life's next story would be.