Students review current sexual violence and harassment policies at U of T

The UTMSU holds virtual meeting inviting students to share their experiences and comment on sexual violence on campus.
Sexual violence and harassment on campus continue to be a widespread issue for many students across Ontario. To maintain the safety of students, universities including the University of Toronto Mississauga (UTM) and U of T are actively reviewing policies regarding these issues.
A report in 2020 by Statistics Canada revealed that 71 per cent of students in Canadian post-secondary institutions have either witnessed or experienced sexual violence. Additionally, 80 per cent of women and 86 per cent of men stated that the perpetrators of their sexual assault were fellow students.
The same Statistics Canada report also showed that in general, students were reluctant to report on experiences of sexual assault, both as witnesses and as victims.
Around 90 per cent of students chose not to intervene in witnessed assaults out of fear for their own safety or not knowing what to do. Women were notably more worried for their own safety and more likely to avoid intervention due to being uncomfortable with the situation.
As for victims, most students did not report their experiences as they did not know what to do and also did not trust their institution's policy on sexual violence.
On January 26, the University of Toronto Mississauga Students' Union (UTMSU) held a meeting regarding U of T's current policy on Sexual Violence and Sexual Harassment, discussing its potential risks and issues. The meeting explored reasons as to why students often question their institution's handling of their sexual violence experiences.
The policy reveals numerous methods and steps to resolve a sexual violence incident. Serious punitive measures include expulsion from U of T and an academic notation on one's transcript. However, students suggest that other resolutions by the policy are inadequate and too forgiving.
Maëlis Barre, Vice President of External at the UTMSU shared her opinion on one of the proposed sanctions in the policy. "There would be an email or letter from the Vice-Provost sent to the perpetrator. It was literally just a letter reprimanding them."
Barre claimed that this method can enable perpetrators to get away with inconsequential sanctions, which can serve as a deterrence for victims to report on their experiences.
During the meeting, speakers raised concerns about the timeframe of when sexual violence cases can be reported, as this information is not in U of T's handbook. This creates ambiguity due to the lack of transparency between the student body and the university administration. Students considered that victims may need time to recover from their experiences, after which they can consider if further steps need to be taken.
The actual process of reporting a sexual violence case also reveals numerous inconsistencies.
Speakers shared some of their experiences regarding how the university handles reports on sexual violence cases. Some had even stated the Sexual Violence Prevention and Support Centre of U of T is not responsive to students' phone calls. A student claimed that they were calling in place of a victim they were close to, and despite calling three times, no one responded.
Victims also revealed that the school's current University-Mandated Leave of Absence Policy deterred them from reporting their experiences. In the past, this policy was brought up several times by students and considered controversial.
Students have criticized the policy for further stigmatizing mental health and claimed it did not provide them with sufficient resources.
With this in mind, U of T is currently reviewing its sexual violence and sexual harassment policy. Recently, UTM also held a public meeting on February 7 via Zoom to address concerns.
With input from the student body, it is hoped that the future revised policy can offer more protection to U of T students, lowering the occurrence of sexual violence in a place where people hope to pursue higher education.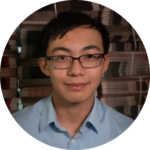 News Editor (Volume 49) | news@themedium.ca — Larry is a third-year student specializing in accounting. He finds writing to be an outstanding medium to spread messages, thus being a phenomenal way to express oneself and to have one's voice heard. Through his contributions to The Medium , Larry hopes that everyone can witness how enjoyable and invigorating writing can be, such that they too may be inspired to write out their stories. When he's not studying or writing, Larry will probably be learning Japanese or listening to music, all the while contemplating what life's next story would be.