The Ontario School Board releases framework to protect students against sex trafficking

The Ministry of Education has created a mandate to ensure students are protected against sex trafficking in all school boards in Ontario.
On January 31, the Ministry of Education announced a protocol against sex trafficking for all school boards. The new mandate was introduced to provide students protection from sex trafficking. Through a concrete plan and a newly released report, Anti-Sex Trafficking Protocol P16 will keep children and youth safe within their school communities.
According to Statistics Canada, "about half (45 per cent) of all victims of police-reported human trafficking since 2009 were between the ages of 18 and 24. Nearly three in ten victims were under the age of 18 (28 per cent)."
Lately, human trafficking is becoming an urgent issue, especially in Canada. According to Ontario Newsroom, "the average age of recruitment into sex trafficking in Canada is 13 years old." Further, children are being labelled "prime targets for traffickers for sexual exploitation."
Additionally, it was previously announced that 2.4 million dollars would be invested into addressing these issues in Ontario. The structured framework would make it easier for the board to integrate safety policies into the education system.
The Keeping Students Safe: Policy Framework for School Board Anti-Sex Trafficking Protocols has established a foundation for Ontario school boards where they will collaborate with the community and police organizations to ensure that the policy is in place for "all provincially-funded schools" by January 2022.
The new framework outlines four actions to secure a safe environment for students by making those in the education system aware of sex trafficking, supporting the protocols in which a student is at risk of being sex trafficked, or anyone who might be "grooming" students. All these protocols start with the ministry initiating training for all employees, educators, administrators, and other school staff. Specifically, instilling a system that will support "accountability and evaluation."
The Ontario Public School Board Association has created a template for all school boards to assist them in creating a local anti-sex trafficking regimen specific for their board. The template was reviewed during the meeting on January 31 to see if it serves the best interest of students and their teachers.
As revealed in the report, the outline serves as a guide for the "roles and responsibilities of Upper Grand District School Board staff in raising awareness, identifying, and responding to incidences of sex trafficking."
The policy applies to all district school boards, school authorities, and provincial and demonstration schools.
The framework can be interpreted differently, but the goal remains the same—to protect students. Teachers will be trained to ensure students are informed of the most current and pressing issues relating sex trafficking.
The updated curriculum allows grade one to three students to learn about how to maintain healthy relationships, how to seek assistance, and to identify, as described in the policy, exploitative and coercive behavior. These skills will help students develop a mindset where they will understand how to stay cautious in unsafe situations that may result in sex trafficking.
The curriculum is designed to be developmentally appropriate. This means that as school children move into junior and intermediate grades, they will learn more age-appropriate skills, focusing on both in-person and online environments.
With the prevalence of sex trafficking within Canada, it has become crucial for teachers to let their students know how to stay safe. Even at such a young age, students should be given the necessary information to help make decisions in this matter.
Students can expect to see future changes in their learning as the Ministry will continue to structure the education system best suited for students' needs and safety. Having this new addition to the curriculum will enable teachers to know how to handle these situations more effectively.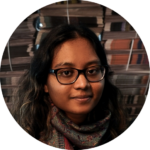 Staff Writer (Volume 49); Associate News Editor (Volume 48) — Razia Saleh is currently completing a Biology degree at UTM. She has been involved with The Medium since 2020 as a contributor and continued to write for The Medium as an Associate News Editor during Volume 48. She hopes that her experience as a writer with The Medium will help her contribute to society's efforts to provide authentic and factual journalistic media to educate her readers. She hopes to take her interest in ongoing research within the scientific field and explore ways to share it with others through this platform. In her spare time, she paints natural landscapes inspired by her travels and enjoy a few live concerts throughout the year. You can connect with her on Linkedin.