Dating trends reveal interesting results among students

With nearly eight million users, Tinder is the most common online application for casual relationships.
For many students, post-secondary school is a time to form devoted relationships with others. However, several statistics have recently revealed interesting data regarding student dating and romance.
Southern Regional Health Authority in Manitoba discusses the importance of relationships and what couples should keep in mind when dating. On their website, they state, "Clear expectations, open communication and established boundaries are important."
As relationships often encompass sexual interactions, the website also emphasizes the importance of consent while arguing that no individual should feel pressured to engage in sexual intercourse by their partner.
Dating trends among teenagers reveal 35 per cent of high school students between ages of 13 and 17 have experience with relationships and dating culture. Further, exposure to both serious and casual relationships at a young age can help individuals strengthen their viable skills for adulthood.
These skills include respect and responsibility, especially among the 40 per cent of high school students in serious relationships. This form of serious commitment can enable them to navigate through long-term relationships later in life.
Dating trends among students from academic institutions such as colleges and universities have revealed that majority of students prefer an emotional connection with their significant other when it comes to dating.
In 2022, a popular blog revealed 63 per cent of college men prefer being in a long-term serious relationship as opposed to something casual. In comparison, 83 per cent of women in college also prefer serious relationships but are still interested in casual relationships to focus on their studies and academic goals.
Trends have also shown 75 per cent of college students are willing to make long distance relationships work, even with sacrificing physical intimacy for the longevity of the relationship.
When it comes to finding a partner, several researchers have conducted studies to assess how long relationships last among couples with age gaps of 20 years or more.
A study conducted among 3,000 people revealed 18 per cent of couples that have a five year age gap will likely end up in divorce. Comparatively, 39 per cent of couples who have a ten-year age gap are even more likely to foresee a divorce.
This study demonstrates that dating someone closer in age can make a relationship last longer based on shared values, interests, stances on issues related to culture, and intimacy.
Online dating is popular, accessible, user-friendly, fast, and convenient for most individuals who want to keep their options open and find their ideal match. Data shows that Tinder is one of the most popular dating apps for casual relationships in 2022.
Trends reveal that in the U.S., Tinder has over 7.86 million users, and 45 per cent of users use the app to get a confidence boost through receiving compliments and heightened active engagement with strangers. Success rates with Tinder have also shown that within the first year of dating 85 per cent of couples say, "I love you."
Despite the busy lifestyles of students including work and school, 70 per cent seek marriage, and 74 per cent envision a family and children with their partner.
As students and millennials begin to navigate the initial stages of their new relationships, they are challenged with making important decisions about their future. It raises the question for many if university and college is the best environment to seek long-lasting relationships with one another.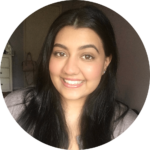 Staff Writer (Volume 48) — Anjalli graduated with a Specialization in Political Science and a minor in English. Through her contributions at The Medium, she aims to educate readers on the unique complexities of life and how we strive to overcome challenges collectively through policies and voice. In her free time she enjoys reading the latest news, meditating by her Saje diffuser, or looking at Pinterest for fashion inspiration. If you ask Anjalli what her favourite food is, she'd reply "a green dragon sushi roll!"