Striving for academic excellence and student change

The UTMSU will be organizing numerous events in the upcoming weeks focusing on important student initiatives such as their Education For All campaign.
While students prepare for upcoming midterms, members of the UTMSU have also been hard at work, organizing a variety of activities and ambitious campaigns to improve the student life experience. In UTMSU's MEGA Commission meeting, student union members detail their upcoming campaigns and events, particularly the Education For All campaign.
"Education For All essentially focuses on advocating for accessible and free education for every single student, making sure that education is a right and not a privilege," states Maëlis Barre, Vice-President External of UTMSU.
In detail, the campaign calls for the reduction of tuition fees for all students, especially international students, and an increase in the diversity of scholarships. It is stated that scholarships should encourage achievements beyond academic nature.

For the entirety of October, UTMSU will be setting up a table on campus, tentatively at either the William G. Davis Building or at the Student Centre. Participants will be given forms similar to invoices, in which they can fill in their names and tuition fees paid for the academic year.
The UTMSU plans on forwarding these invoices to the university, which stipulate the financial hardships of students caused by tuition fees. The UTMSU will also prepare collaboration boards around campus where participants can use art to convey difficulties they face. Through these initiatives, the student union hopes to drive change.
Additionally, there will be events unrelated to the UTMSU campaigns held in the upcoming weeks.
The Queer Orientation will be holding its final event on October 4 from 5 p.m. to 7 p.m. There will be a townhall meeting where 2SLGBTQ+ students are invited to discuss their concerns and experiences while having the opportunity to connect with others and make friends.
On October 5 from 5 p.m. to 6 p.m., the UTMSU will be holding the first housing committee meeting for the university. Students will be able to discuss the adversities faced when seeking housing and participate in the UTMSU's call for Mississauga to offer affordable student housing.
The second International Students Roundtable meeting will be held on October 6 from 9 a.m. to 12 p.m. Participating students may discuss the difficulties faced as an international student, potentially seeking ways to rectify problems and explore methods to drive change in the current outlook.
Looking into the future, UTMSU will be organizing the Hallo-week event from October 27 to October 29. Details of the event have yet to be confirmed, but students may look forward to a fun and frightful Halloween.
A second commissions meeting will be held on October 27 from 4 p.m. to 6 p.m. Students can join to voice their opinions and concerns, all the while discovering ways to get further involved. Students interested in helping organize and realize the planned activities may scroll through the UTMSU website or social media for more information.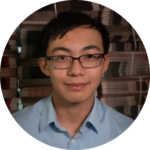 News Editor (Volume 49) | news@themedium.ca — Larry is a third-year student specializing in accounting. He finds writing to be an outstanding medium to spread messages, thus being a phenomenal way to express oneself and to have one's voice heard. Through his contributions to The Medium , Larry hopes that everyone can witness how enjoyable and invigorating writing can be, such that they too may be inspired to write out their stories. When he's not studying or writing, Larry will probably be learning Japanese or listening to music, all the while contemplating what life's next story would be.