Authorities searching for woman who allegedly stole U of T truck
Toronto police are searching for a woman who has been caught stealing a white 2014 Nissan Frontier extended cab pickup truck. The burglary took place on the St. George Campus around 4 a.m. on a Saturday, September 18. Footage reveals that the suspect, who authorities describe in her twenties, rode a bicycle into the parking lot then broke into an office. There is no information at this time regarding where the woman was heading and whether she will return the vehicle.
Ontario changes school curriculum to include Indigenous history and teachings
The Ontario government announces curriculum changes for Grades 1 to 3 by September 2023. The revised curriculum will include First Nations, Metis, and Inuit education while also outlining the history of Canada's residential school system. The Ontario government is also providing $23 million for Indigenous education in an effort to recognize Indigenous content and voices. The curriculum will look at the role of family and resilience in Indigenous communities, historical and contemporary realities, the interrelationship with land, and the reclamation of identity and culture.
Indigenous student removed from class after refusing to rise for national anthem
At River East Collegiate, a high school in Winnipeg, 15-year-old Skyla Hart remained in her seat during the national anthem in protest of Canada's history with colonization and the ongoing injustices perpetuated on the Indigenous community. The student refused to stand for the anthem on numerous occasions, regardless of the disapproval from her teachers. When Hart was instructed to stand in the hallway, she refused and sat instead. Hart's mother states that the situation is an extension of oppression from residential schools. Hart states that schools should end mandatory standing to the national anthem and encourages students to be unafraid to sit down.
Yemen humanitarian crisis worsening with increased starvation rates
With over 16 million individuals in Yemen heading toward starvation, the nation's crisis is reaching a new level of collapse and poverty. The World Food Programme is quickly running out of funds and will not be able to support Yemen's famine catastrophe. Sweden and Switzerland appealed for nearly $4 billion to Yemen in a virtual pledging conference they hosted earlier this year. However, the amount required is yet to be reached. This month, UN General Assembly announced that they raised $600 million and US Secretary nearly $290 million. Currently, one thousand individuals are dying every week due to lack of nutrition.
Sexual violence reporting protocols set for academic institutions within Ontario
Provincial officials within the Ontario government seek to amend the guidelines in which schools approach reports and investigations of sexual violence by March 22, 2022. Following these revisions, students will not be subject to questions regarding their sexual history, expression, or use of substances. These amendments strive to protect students from irrelevant inquiry on behalf of the institution and ensure they are free from disciplinary action. In light of the sexual violence allegations at Western University, which resulted in a reported 30 sexual assaults, the university has failed to adequately respond to the allegations made and has only stated that the situation is being investigated.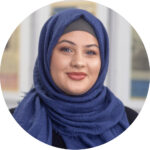 News Editor (Volume 48) | news@themedium.ca —
Going into her third year, May is currently completing a double major in Sociology and Criminology. Before becoming News Editor, May contributed The Medium for two years as a Staff Writer and Associate Features Editor. One of her biggest goals is to launch a nonprofit organization that mediates humanitarian crises around the globe and that supports children living in third-world countries. When she is not writing or studying, May spends her time working with canine coaches to provide supervised fun to four-legged furry friends at Dogtopia Applewood.