Trans Awareness Week at U of T
This year, the Transgender Day of Remembrance was commemorated on November 20. Trans Awareness Week was held at U of T during the week of November 15 to 19. Several workshops were held to raise awareness on gender expression and identity. On November 19, the day before Transgender Day of Resemblance, two critical events were held: the virtual U of T's Trans Day of Remembrance & Resilience, followed by a Trans, Nonbinary, and Two-Spirit Gathering. Participants were able to engage in heartfelt conversations while doing origami. For the University of Toronto Mississauga (UTM) specifically, Principal Alexandra Gillespie wrote a letter addressing the student body, maintaining UTM's dedication to transgender inclusion and anti-discrimination.
Indigenous author and poet Lee Maracle passes away at 71 
On November 11, renowned Indigenous author, Lee Maracle, passed away at the age 0f 71 in Surrey, British Columbia. Formerly a professor at the Centre for Indigenous Studies at U of T and a member of the Stó:lō Nation, Maracle was praised for her unwavering determination to fight against Indigenous oppression in Canada. Previously, in recognition of her achievements, she was named an officer of the Order of Canada. Her work has reached the hearts of many communities, creating an outstanding legacy as one of Canada's most influential Indigenous authors.
United Nations' stand against climate change
From October 31 to November 13, the 26th United Nations Climate Change Conference of Parties (COP26) was held in Glasgow this year. Originally taking place in 2020, COP26 was set for a 5-year plan to implement emissions reduction procedures as stipulated by the 2015 Paris Agreement at COP21. Due to the Covid-19 pandemic, COP26 was pushed back by one year. As COP26 concluded, countries made new pledges to slow climate change. Methane gas emission cuts and reduction in reliance on coal were among the countries' promises. Additionally, it was decided that when the nations meet again for the 2022 COP27, stricter pledges to reduce greenhouse gas emissions will be made. 
U of T Signs the Scarborough Charter
On November 18, 2021, U of T joined many other Canadian universities to sign the Scarborough Charter. The charter recognizes inequalities faced by Black individuals in academia and provides a concrete framework on actions needed to improve Black inclusion and fight racism. Notably, the charter brings forth four overarching concepts for institutions to foster Black inclusion in higher education. First, "Black Flourishing" focuses on the dedication to enabling the potential of black students, "Inclusive Excellence" emphasizes the need to facilitate inclusive education and participation for students, "Mutuality" acknowledges the role of universities and colleges in assisting the development of Black communities, and "Accountability" prioritizes the commitment of universities and colleges to improve inclusion.
U of T's emerging and pandemic infections consortium
The ongoing Covid-19 pandemic has quantified the risk of widespread infections among the general public. To prepare for future occurrences of similarly infectious diseases, Professor Scott Gray-Owen from the Temerty Faculty of Medicine will be spearheading the Emerging and Pandemic Infections Consortium (EPIC). This month, Gray-Owen announced he will be creating a team consisting of cancer researchers and policymakers to further study lessons of pandemics. Gray-Owen is also the academic advisor of the Toronto Infectious Diseases Laboratory. Through connecting experts and researchers with advanced facilities, EPIC aims to raise the public awareness of infectious diseases and prevent future pandemics while effectively quelling the effects of those that occur.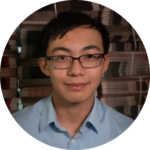 News Editor (Volume 49) | news@themedium.ca — Larry is a third-year student specializing in accounting. He finds writing to be an outstanding medium to spread messages, thus being a phenomenal way to express oneself and to have one's voice heard. Through his contributions to The Medium , Larry hopes that everyone can witness how enjoyable and invigorating writing can be, such that they too may be inspired to write out their stories. When he's not studying or writing, Larry will probably be learning Japanese or listening to music, all the while contemplating what life's next story would be.