Zero Hour: The Taliban continues its crackdown on human rights
On February 19, 2020, under the Trump administration, the United States signed a deal with the Taliban that promised a complete US withdrawal from Afghanistan. When Joe Biden became president less than a year later, he chose to go ahead with the plan, although delaying it to the end of August 2021. Biden denied rumors that US intelligence indicated that the Afghan government would collapse on its own and downplayed the Taliban's loudly stated plans to impose an "Islamic government" after the US left. On August 15, 2021, Taliban forces entered Kabul and stormed the presidential palace.
In the first month of the Taliban's new rule press releases and social media posts rebranded the Taliban as young, progressive freedom fighters that sought to establish a moderate and inclusive government. In a press conference held August 17, 2021, Taliban spokesman Zabihullah Mujahid promised a commitment to women's rights and that men and women would work "shoulder to shoulder." He also promised amnesty for Afghan citizens who fled the country due to the Taliban takeover.
Less than a month later, reports of human rights violations began to surface. Women protesting the Taliban's all-male government were whipped and journalists witnessing the event beaten. Former members of the now-defunct Afghan army, government, and intelligence service were hunted down and killed. The families of Taliban targets were also harassed and threatened.
The Taliban's public relations and governance strategy soon shifted to what it is today: a message of intimidation and control. "The need for gentle persuasion has been replaced by a need for unquestioned subjugation to Taliban authority," writes Tanya Goudsouzian, a journalist who has reported on Afghanistan for more than fifteen years. "The message of liberation and inclusiveness during the struggle is irrelevant and the fundamental need to consolidate power is the new objective."
In June 2022, the United Nations published a report detailing a myriad of human rights offenses committed by the Taliban since they took power. Observer teams tallied up 160 extrajudicial killings of former Afghan soldiers and government officials, 178 unlawful arrests, and 56 cases of torture. Other groups, including journalists and human rights defenders, also suffered arrests, violence, and harassment.
The report put special emphasis on the gradual "erosion" of women's rights under the Taliban regime. This began in September 2021, when the Taliban issued a dress code for female university students and teachers, requiring them to wear "an Islamic abaya robe and niqab that covers the hair, body, and most of the face."
In March 2022, the Taliban closed girls' secondary schools hours after they were first reopened. And in May 2022, the Taliban decreed that women would be expected to stay home the majority of the time, with any trip outside requiring them to wear clothing that completely covered their body.
The latest restrictions came in December of 2022, with the Taliban banning women from universities, religious classes, and from working in non-governmental groups. The bans triggered organized protests from women in Kabul and other major cities. Numerous women protestors were reportedly assaulted or detained by female Taliban officers. Three journalists were also arrested. In Herat, the Taliban used a water cannon to disperse crowds.
The international community, including Muslim-majority countries like Saudi Arabia and Qatar, have condemned the Taliban's restrictions. A joint statement from the foreign ministers of over twelve countries, including Canada, the US, France, Germany, and more, condemned the "oppressive measures" imposed against women in Afghanistan.
Yet, for those looking to leave Afghanistan, holdups in the immigration process have threatened to leave some stranded. To help with this, in December 2021, Pakistan's government stated that instead of being deported, paperless Afghan migrants looking to fly to Canada would suffer a fine or ban from returning to Pakistan. The South Asian country, which borders Afghanistan to the west, previously threatened to jail or deport Afghan migrants that lacked proper documentation.
While the immigration holdups create issues for Afghan migrants, their life after moving to a foreign country carries promise. Ghizal Haress, who was Afghanistan's presidential ombudsperson and taught at the American University of Afghanistan's Department of Law, is currently a visiting scholar at U of T. She was supported through U of T's Scholar-at-Risk fund and found a home in Canada.
With continued support from international communities, and as immigration holdups clear up, Afghan citizens may find themselves able to start anew, in a place free of violence and human right violations.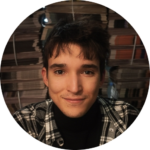 Associate News Editor (Volume 49) — Mihail graduated from UTM in April 2022 with majors in Professional Writing and Communications Technologies. He's an aspiring journalist who loves researching, interviewing, and getting to the bottom of a killer story. He started working as an Associate News Editor with The Medium in October 2022 and hopes to share many exciting stories with readers. In his free time, you can find Mihail avoiding suspicious cliffs along the Bruce Trail, pretending to read literary classics, or losing at fighting games.