Zero Hour: Earthquake strikes Turkey and Syria
In the early morning hours of February 6, 2023, a 7.8 magnitude scale earthquake struck Turkey and Syria, leaving 33,905 dead and over 80,000 injured as of February 12, 2023. The earthquake has surpassed the 1999 Izmit earthquake both in death toll and intensity and is among the region's most severe earthquakes in a century.
According to the US Geological Survey—a government agency that studies natural hazards—the epicentre of the 7.8 magnitude mainshock was located near the Turkish city of Gaziantep. Numerous aftershocks occurred afterwards, with one reaching 7.5 magnitude. As such, the regions of southern Turkey and northern Syria were the most affected. In response to the earthquake, the president of Turkey, Recep Tayyip Erdogan, has placed the ten affected provinces under a state of emergency that will last until May 14, 2023.
Images from media and international organizations show desolation and destruction throughout several towns and communities. The earthquake and its aftershock tore through buildings and infrastructure, with over tens of thousands of buildings collapsed and damaged. Over 300,000 people are left homeless, with shelters and tents set up to serve as protection against the elements. Many educational institutions, medical facilities, and places of work have also been left inoperable or damaged.
In the aftermath of the earthquake, destroyed and damaged roadways—combined with harsh weather conditions—have hindered rescue operations. Snow, accompanied with freezing temperatures, has made circumstances grimmer for survivors who are trapped beneath rubble or living without adequate shelter.
The earthquake also exacerbated the humanitarian crisis in northern Syria, which was already severe due to the effects of an ongoing civil war. The World Health Organization (WHO) also warns of a cholera outbreak currently taking place in Syria—with approximately 85,000 people infected with the disease.
Many international organizations are currently offering humanitarian assistance to earthquake victims. The United Nations (UN) and its associated agencies have been contributing to rescue operations and setting up temporary shelters for those in need. The WHO has mobilized its emergency medical teams to provide care and treatment for the injured.
Countries around the globe are sending humanitarian relief funds as well. In a tweet, Prime Minister Justin Trudeau pledged that the Canadian government would match any donations made between February 6 and February 22 to Red Cross Canada's Earthquake in Türkiye & Syria Appeal. The matching amount is capped at $10 million. The US has also promised to send US$85 million as funding for relief efforts.
At this time, the UN is also welcoming donations from the public to support humanitarian aid efforts. The donated funds will be dedicated to assisting those in need in northwest Syria—where civil war and cold weather, among other reasons, are threatening communities.
The Medium sends its condolences to all community members whose loved ones have been affected by the earthquake.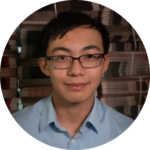 News Editor (Volume 49) | news@themedium.ca — Larry is a third-year student specializing in accounting. He finds writing to be an outstanding medium to spread messages, thus being a phenomenal way to express oneself and to have one's voice heard. Through his contributions to The Medium , Larry hopes that everyone can witness how enjoyable and invigorating writing can be, such that they too may be inspired to write out their stories. When he's not studying or writing, Larry will probably be learning Japanese or listening to music, all the while contemplating what life's next story would be.