UTSC to open a new building for Indigenous and Non-Indigenous learners by 2022

Indigenous House will feature inclusive learning spaces that foster a safe and thriving academic environment while upholding Indigenous traditions and practices.
The University of Toronto Scarborough (UTSC) announced in 2020 that the campus will open a new building called the Indigenous House. This two-storey, 10,700 square foot building aims to unite Indigenous and non-Indigenous students in a shared safe space. Recently, the university shared a first look of the building on their Twitter page.
In 2014, the university discussed a possible opening of this new hub as they wanted to provide Indigenous students with more easy-accessible amenities. UTSC's primary goal was to also provide opportunities for Indigenous students to respond to the Truth and Reconciliation Commission of Canada.
Construction has been in progress since the summer of 2021 and is expected to finish in 2022.
The Indigenous House will provide a multitude of academic learning spaces for students to thrive in, including student lounges, a library, and a few office spaces.
The building will include a spacious gathering room for students to meet in. This room will overlook a garden that holds some of the most sacred trees to Indigenous culture, such as birch, tamarack, and eastern white pine trees.
The layout will also include a sunken learning garden, as well as edible and pollinator gardens that will enable students to host gatherings by firepits. This will offer a new mode of learning that embodies togetherness and unity.
The Indigenous House will operate on a unique, environmentally-friendly heating and cooling system while meeting the requirements of Toronto Green Standard 3.
In order to accommodate traditional practices, smoke detectors will be replaced with heat sensors so that students can engage in smudging, a practice that requires the burning of sacred plants.
Additionally, Indigenous House takes inspiration from these structures by using fresh air from outside and passing it through an underground intake to help heat and cool the building during the different seasons.
The architectural design of the building was inspired by Indigenous wigwams and longhouses. These homes were built from the beauty of nature, utilizing trees and branches to insulate and keep the foundation strong and warm. The design will also include a curved glulam diagrid, a type of laminated timber that adds support for the roof to stay intact.
In an interview with U of T, UTSC's chief administrative officer, Andrew Arifuzzaman, shares his excitement about the new building and how it will benefit the campus. Arifuzzaman states, "This new addition to our campus will serve as a welcoming space to bring together and celebrate Indigenous and non-Indigenous ways of life."
"It's also a reflection of our campus master plan that envisions spaces that are welcoming and inclusive for all," he continues
The opening of the new Indigenous House will offer many new opportunities and unique methods of learning. These practices can encourage students to think in a peaceful yet engaging environment.
By uniting an open community, U of T's Indigenous House encourages other institutions to normalize and advocate for safer spaces while combatting systemic racism against marginalized groups.
U of T has continuously made efforts to accept groups at a disadvantage and offer them a safe place to learn while providing an evolving curriculum. The Indigenous House will add value for Indigenous communities and will work towards building togetherness alongside unique thinkers.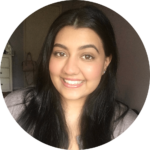 Staff Writer (Volume 48) — Anjalli graduated with a Specialization in Political Science and a minor in English. Through her contributions at The Medium, she aims to educate readers on the unique complexities of life and how we strive to overcome challenges collectively through policies and voice. In her free time she enjoys reading the latest news, meditating by her Saje diffuser, or looking at Pinterest for fashion inspiration. If you ask Anjalli what her favourite food is, she'd reply "a green dragon sushi roll!"