Ukraine's stand against Russia continues

After an extended stalemate in the Ukrainian war, tides turn as Ukraine launches counter-offensives against Russian-annexed regions.
On June 22, 2022, Ukrainian President Volodymyr Zelenskyy addressed a student audience at the University of Toronto Munk School of Global Affairs & Public Policy via live video. The event, hosted by U of T president, Meric Gertler, involved representatives from University of Montréal, Queen's University, and Western University among many others. The address is the latest in a series of speeches given by President Zelenskyy at international forums, governmental bodies, and public institutions to garner support for Ukraine.
In his speech, Zelenskyy reminisced about his visit to Toronto in 2019, where he had spoken of his "dream country: a state where the highest value will be the human being." Alas, in 2022, Ukraine is forced to fend off an aggressor "whose highest value is [the] weapon."
Data compiled by the United Nations, dated September 12, 2022, states that there have been over 5,827 civilian deaths and 8,421 people injured, totalling to 14,248 civilian casualties. The conflict has resulted in the displacement of over 13 million Ukrainians.
The Ukrainian war has seen back-and-forth developments in past few months. After the Russians launched a "special military operation" in the Donbas region in February 2022, the war escalated rapidly, with key territories in Kharkiv being ceded to Russian troops amid heavy Ukrainian losses.
However, in a sudden turn of events, Ukrainian forces launched a successful counter-offensive attack on September 5, 2022, retaking the region of Kharkiv, including the towns of Izyum and Kupyansk, which are key supply hubs for Russian forces. President Zelenskyy stated that since the start of the offensive, Ukraine has regained 6,000 square kilometres of territory from Russian control, halting the Russian advance towards Kramatorsk and Slovyansk.
Facing increasing international alienation, President Putin met with President Xi Jinping of the People's Republic of China in Uzbekistan on September 15, acknowledging the possibility that Beijing harboured doubts about Russian actions in Ukraine. Notably, President Xi did not explicitly comment on the situation in Ukraine, instead reinforcing that "China is ready to work with Russia in extending strong support to each other on issues concerning their respective core interests."
Putin's diplomatic efforts with China reflect the precarious nature of his country's situation. Russia has faced severe losses on the battlefield and is suffering from crippling economic sanctions. Chinese imports of Russian crude oil increased by 55 per cent since the previous year, suggesting a strong relationship between the two regional superpowers and Russia's increasing commercial reliance on China.
In a press statement released on September 8, US Secretary of State Anthony Blinken conveyed that a further US$2.2 billion dollars would be made available to Ukraine and 17 other neighbouring states to bolster security in the region, particularly in the case of increased Russian aggression, subject to Congress approval. This would bring the total financial aid provided by the Biden administration to US$15.2 billion.
In his 2019 speech given in Toronto, Zelenskyy likened his country's hopes for advancement and prosperity to the Raptors' path to the NBA championship. Stating that the Raptors "reflect the task facing Ukraine—to win when you're the underdog and achieve the impossible."
Additionally, in his address, Zelenskyy responded to the question of what students in Canada could ask their political representatives to do, emphasizing the "need [for] weapons, financial support, humanitarian support, [and] permanent 24/7 sanction pressure."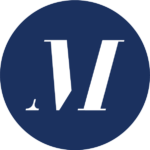 Staff Writer (Volume 48) — Kiara is in her third year, completing a History and Political Science Specialist. When she's not writing essays or stressing about deadlines, she enjoys keeping up with global conflicts, watching clips of British panel shows, playing Valorant, and buying books she fully intends to but never manages to read.