The Arctic Monkeys finally reappear with their new album The Car

After a few years of quiet, the band is back—but has their sound returned?
Following a five-year hiatus, The Arctic Monkeys return with their seventh studio album and a world tour.
Many will most likely know the band for their 2013 hit "Do I Wanna Know?," a sultry guitar-focused tune that has appeared in TV series like Love Island, Peaky Blinders, and The Vampire Diaries. Hailing from Sheffield, England, The Arctic Monkeys consists of lead vocalist and keys player Alex Turner, guitarist Jamie Cook, drummer Matt Helders, and bassist Nick O'Malley. Their careers began during the revival of garage rock in the early 2000s.
The band's discography, now spanning over 20 years, has encompassed several thematic areas. Their hyper-localised early albums include UK-specific analogies that can be found in tracks like "Riot Van," "Mardy Bum," and "From the Ritz to the Rubble." Their first album, Whatever People Say I Am, That's What I'm Not (2006), was the fastest selling debut album on the UK charts. This album cemented their position in the genres of rock and indie-rock.
With their later studio albums, Favourite Worst Nightmare (2007), Humbug (2009), and Suck It and See (2011), the band's success continued. They gained international acclaim with their 2013 release AM, which included well-renowned stadium-anthems like "Do I Wanna Know?" and "R U Mine?" In the hiatus following their AM world tour, the band retreated from international stardom and aimed their sights inwards, forging a new musical path for their next album.
Tranquility Base Hotel & Casino (2018) is a conceptual and highly ambitious album. Throughout its 11 songs, Turner plays the role of an aging rockstar in a hotel lounge on the Moon. He observes the Earth from far above and dispels lots of meta-style commentary—sort of like a philosophical pez-dispenser. As a result of years of stifled creativity, Tranquillity Base pulled away from what made the band famous. Each song wondered aloud, in stream-of-consciousness lyricism, about the nature of fame and escapism.
Though Tranquility Base was met with praise by critics, audiences that had flocked to arenas for the band's AM-esque high-powered songs were disappointed. With their latest release, many expected the band to pivot back to their rockstar identity. Instead, the Arctic Monkeys' newest album, The Car, leans deeper into the identity of a pensive artist—but this time, the band is grounded on Earth. The album continues to be centred on Turner's near-obsessive analyses of fame, love, disillusionment, escapism, and detachment.
The band has clearly moved on from heavy bass tracks with quick lyrics about confused youth and reckless love. Turner's charming Sheffield accent, which used to tumble over metaphors and rash observations about fishnet stockings, has now mellowed into a soft croon. In my opinion, The Car is demonstrative of the band's maturity.
The Car is an even more refined amalgamation of contemplative songs—ones that used to serve as mid-way breaks in the band's more early, more energetic albums. Orchestral sounds from fan favourite songs like "505," "The Only Ones Who Know," and "Cornerstone" carry on in The Car's "There'd Better Be A Mirrorball" and "Body Paint." In tracks like "Sculptures of Anything Goes," (my personal favourite from the album), the once erratic clashing of Helders' drumkit is replaced with echoing beats that evoke a vacuous hall—a truly atmospheric experience.

Much like the Arctic Monkeys' previous album, The Car is a "grower"—all it asks for is time to grow on you. I habitually meet their new releases with the expectation that I will not enjoy the songs, but I am comfortable in the knowledge that Turner will eventually convince me of the band's excellence—at his own frustratingly slow pace. Even if it feels futile to guess the direction of the Arctic Monkeys, The Car feels like a natural progression in their artistic endeavours. It builds on the conceptual and the thematic, but grounds itself in reality. Ultimately, The Car is a testament to the band's refusal to stagnate artistically.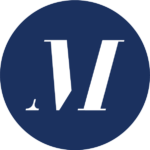 Staff Writer (Volume 48) — Kiara is in her third year, completing a History and Political Science Specialist. When she's not writing essays or stressing about deadlines, she enjoys keeping up with global conflicts, watching clips of British panel shows, playing Valorant, and buying books she fully intends to but never manages to read.