Humanitarian crisis intensifies in war-torn Ukraine
The Russo-Ukrainian war has resulted in mass civilian casualties, displacements, and significant damage to the Ukrainian infrastructure. Between February 24—when Russian president Vladimir Putin declared "a special military operation" in Ukraine—and November 28, the United Nations Office of the High Commissioner for Human Rights (UNHCR) recorded 17,023 civilian casualties, including 6,655 killed and 10,368 injured.

As the war reaches its ninth month, Ukrainian forces have retaken territory from Russian occupying forces following a successful counteroffensive launched in early September. On November 9, Russia announced a general retreat from Kherson. A blast in Przewodów, Poland, on November 16, raised global alarms of the war spilling to neighbouring states. However, the missile was ultimately revealed to be of Ukrainian origin.
Millions of Ukrainians have been forced to leave their homes as the conflict has steadily increased over the past few months. Refugee estimates range from between 6.54 million people according to the Displacement Tracking Matrix in October 2022, and 7.89 million according to the UNHCR in November 2022. Many countries in Europe have welcomed Ukrainian refugees fleeing their home countries, with Germany and Poland receiving a majority of the refugees, amounting to over a million each by November 22, 2022.
According to the Kyiv School of Economics' (KSE) report, released October 21, 2022: "As of September, 2022, the total amount of documented damage to residential and non-residential real estate, other infrastructure amounted to more than [US]$127 billion (at replacement cost)." The KSE notes that the most significant damages were borne by housing properties, amounting to US$50.5 billion worth of damages. Over 135,800 residential buildings were destroyed or damaged. Public infrastructure, such as bridges and roads, came in second place, with US$35.3 billion worth of damages.
As the winter approaches in Eastern Europe, the needs of the Ukrainian people have shifted significantly. Currently, the primary goal is to address the electricity blackouts in major cities. According to a BBC article, Ukrainian President Volodymyr Zelenskyy stated that six million households are cut off from electricity and running water, located in areas like Odessa, Lviv, Vinnytsia, and Dnipro. This took place following missile strikes on the capital and surrounding areas. He further stated that "ordinary people continue to face scheduled power cuts." NATO committed to "help fix critical energy infrastructure" that has been damaged by Russian shelling, as stated in another BBC article.
The international response to the humanitarian crisis has been overwhelmingly positive. Key to addressing the refugee crisis is the Temporary Protection status for Ukrainian refugees by the European Union, ensuring accessible medical care, employment, education, shelter, and banking services. According to the UNHCR, as of November 29, 2022, 4.78 million Ukrainians have registered with the Temporary Protection regime in Europe. In the UK, the Homes for Ukraine scheme has aimed to provide emergency shelter for over 100,000 Ukrainian refugees that have arrived since the conflict's outbreak.
Militarily speaking, western states, particularly the US, have demonstrated their dedication to aiding the Ukrainian forces by pledging financial aid. According to the Centre for Strategic & International Studies (CSIS), the US has provided US$68 billion in aid in three packages. A new aid request of US$37.7 billion was submitted to Congress on November 15, 2022, potentially raising the total to US$105.5 billion. The CSIS reports that US aid covers four categories: "military aid, humanitarian assistance, economic support to the Ukrainian government, and US government operations and domestic costs related to Ukraine."
The Government of Canada has committed $320 million in humanitarian aid to United Nations agencies, the Red Cross, and non-governmental organisations to provide emergency health services, essential services like shelter and food, and overall support to displaced populations in Ukraine.
With the dawn of winter, the Russo-Ukrainian war further threatens the livelihood of many Ukrainians. Back in June, President Zelenskyy addressed the U of T community, stating that "We are fighting for our future, our freedom," a statement that still holds true to this day.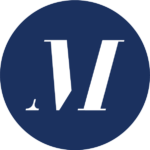 Staff Writer (Volume 48) — Kiara is in her third year, completing a History and Political Science Specialist. When she's not writing essays or stressing about deadlines, she enjoys keeping up with global conflicts, watching clips of British panel shows, playing Valorant, and buying books she fully intends to but never manages to read.