The forced sterilization in Indigenous women is genocide

Surgical interventions in the reproductive capacity of Indigenous women is a practice not yet confined to the past.
Trigger Warning – mention of genital mutilation
Taking away a person's ability to reproduce without consent, or through coercion, is called forced or coerced sterilization. This process is often done through surgical interventions. According to the International Justice Resource Center (IJRC), forced sterilization in Canada "disproportionately, and possibly exclusively, targets women of ethnic minorities." A heinous practice that is still not confined to the past—dating back decades and even into 2018—Indigenous women in Canada have been forcibly subjected to this torturous act of gender-based violence and discrimination.
The breadth of the issue remains unknown, as there is a both a lack of publicly available data and a lack of in-depth investigation. Synonymous with the data for the Missing and Murdered Indigenous Women and Girls that have yet to be properly and reliably documented, there is limited data concerning the sterilizations that have been conducted. However, since the 70s, at least 12,000 women have been affected by sterilization.
—
It was the mid-70s when Morningstar Mercredi was impregnated from a rape. She chose to keep the child, as her community condemned abortion, but later she slipped on ice and began spotting. Mercredi went to an emergency room where she was admitted. She was 14 when she woke up from surgery, only to discover her fetus had been removed. An incision spanned across the length of her lower pelvic region. She later learned that the surgery had also removed her left ovary and fallopian tube.
This is just one of many similar stories.
Many Indigenous women were forced into sterilization because they were deemed "unfit" and not in the right circumstance to have a child by the standards of health care professionals. A parallelism to past events, like the Sixties Scoop—the removal of Indigenous children from their birthparents—this pattern of discrimination of ethnic minorities with different styles of living is entrenched in Canada's history.
Alisa Lombard, a legal and policy matters lawyer from Maurice Law, the first Indigenous-owned and operated firm in Canada, represents many of these women. She stated in The Guardian that "[t]hese are people whose choices were taken away and they are choices based in fundamental human rights. The very intimate and personal decision to have children—or to not have children—belongs to the individual. It's not something that can be influenced or coerced or forced."
The IJRC is working with Lombard and other Indigenous rights lawyers who are engaged in litigation and advocacy to end the practice of forced sterilization of Indigenous women in Canada. Since November 2017, IJRC has partnered to secure multiple advocacy opportunities before bodies such as the Inter-American Commission on Human Rights and the United Nations (UN) Committee against Torture.
This advocacy collaboration has resulted in numerous powerful statements from human rights organizations, the Canadian government's final acknowledgement of its responsibility in the matter, and most significantly, increased public awareness and campaigning.
The issue of forced sterilizations will be raised at the United Nations' Committee Against Torture. The United Nations (UN) sees this plainly as an act of genocide that should not be labeled as anything less, in accordance with Article II of the UN Genocide Convention, which prohibits "imposing measures intended to prevent birth within [a] group."
As a non-status Cree Indigenous woman, I view this act of coercive sterilization upon Indigenous woman as a serious violation of human rights that sheds light onto the systemic discrimination and racism that Indigenous people face within the health care system. Issues like these disproportionately impact Indigenous women due to lifestyle differences and perceived inadequacies in rearing children to the post-colonization Canadian standards. These women were not in a position to make any permanent decisions regarding their reproductive organs and abilities, they were betrayed by the Canadian medical system, as these healthcare recommendations came from professionals.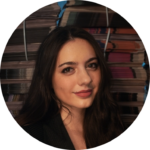 Staff Writer (Volume 48 & 49) —
Paige is in her third year at UTM, currently completing a double major in Biology for Health Sciences and Psychology. She previously worked as an Associate Editor for A&E in Volume 47 of The Medium, and as a Staff Writer in Volume 48. When she is not writing review articles for A&E, you can find her watching rom-coms, writing inappropriate Letterboxd reviews, playing basketball, cruising on her motorbike, and fangirling over the icon that is Taylor Alison Swift. You can connect with Paige through
Instagram
 and 
Letterboxd
.