What kept Nelly Furtado away from the limelight?

Seventeen years after the release of her chart-topping album Loose, pop fans and critics alike are welcoming back Furtado as she returns to the mainstream music world.
Having sold over 40 million records, Nelly Furtado is one of the most successful Canadian recording artists of all time. While she is known for her catchy tunes, versatility, and musical experimentation, most listeners may be unable to recognize her face in a crowded room. How is it possible for someone who has amassed worldwide success to remain in the background of the music scene?
A British Columbia native, Furtado rose to fame at 20 years old with her debut album, Whoa, Nelly! (2000). Songs "I'm Like a Bird" and "Turn Off the Light" hit commercial success with their top ten positions on the Billboard Hot 100.
Three years later, her Portuguese roots inspired her second album Folklore (2003). Unfortunately, in a sophomore slump, Furtado's traipse through folk music was unable to match the success of her introductory album.
Departing from her girl-next-door image and taking a brave step toward the sounds of DJ booths, Furtado took to the ol' drawing board with acclaimed producer Timbaland. Together, they made one of North America's best-selling albums of the 2000s.
A reinvention of the hip-hop genre that would ricochet off club walls for decades to come, Furtado's third album, Loose (2006), went on to earn four number-one singles with "Promiscuous," "Maneater," "Say it Right," and "All Good Things (Come to an End)." Her Timbaland "Give It to Me" feature in 2007 also topped US and overseas charts, proving her hip hop era's dexterity and popularity.
However, after breaking records, resting on top of the charts for more than five years, and becoming a fixture in the music industry, Furtado vanished seemingly overnight. She disappeared from interviews and magazine covers, and then left her "Get Loose" tour behind in 2006.
"I had a nervous breakdown on stage," Furtado recounted to Daily Mail in 2012. "I was on the Loose tour and my daughter was with me—I was being a mum and a singer on the road. I was exhausted."
Things became tricky for Furtado after she became a single mother. More than a decade after the release of Loose, in an appearance on the British talk show Loose Women, Furtado explained that she was struggling to balance parenthood, music-making, and her relationship at the time in the public eye.
While the smaller passion project albums that followed her retreat from the limelight, Mi Plan (2009), The Spirit Indestructible (2012), and The Ride (2017) failed to grasp the success Furtado experienced prior to her hiatus, they made it clear that she does
not shy away from non-mainstream musical styles. Her chronicles throughout the music scene show her passion for music and that fame and overexposure is not what she wants. Furtado chose to remain anonymous as she raised her family and lived off of what she had achieved at the height of her career.
Furtado has left fans and club-goers alike yearning for more of her music. Is more coming? To every millennial and Gen Z-er who were taught the definition of promiscuous from the icon herself, the answer is unequivocally yes.
After teaming up with Dom Dolla on their latest EDM hit "Eat your Man," and with the release of a brand new single, "Keep Going Up," with long-time collaborators Timbaland and Justin Timberlake, fans have finally gotten another taste of that synth hip-hop sound that she's known for. In an exclusive interview with Furtado, Vogue says audiences can expect a new full-length album from her soon.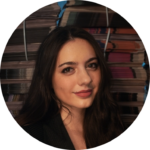 Staff Writer (Volume 48 & 49) —
Paige is in her third year at UTM, currently completing a double major in Biology for Health Sciences and Psychology. She previously worked as an Associate Editor for A&E in Volume 47 of The Medium, and as a Staff Writer in Volume 48. When she is not writing review articles for A&E, you can find her watching rom-coms, writing inappropriate Letterboxd reviews, playing basketball, cruising on her motorbike, and fangirling over the icon that is Taylor Alison Swift. You can connect with Paige through
Instagram
 and 
Letterboxd
.