Knowing land, living water

Anishinaabe like her late mother, Professor Maria Hupfield discusses the Indigenous thought and culture that drives her art career.
As an alumna of the art and art history specialist program at the University of Toronto Mississauga (UTM), Professor Maria Hupfield developed a youth media literacy program called '7th Generation Image Makers' along with an art and mural program at Native Child and Family Services of Toronto. Her goal was to improve the visual presence of Indigenous Peoples.
"I believe there are many ways to be an artist," Professor Hupfield says. "The biggest impact of my career comes from a balance between my relationships in the visual artworld and the culturally specific knowledge I have learned through the Anishinaabe nation with community and family. Living in New York really opened my eyes as did having a husband who is Native American and also an artist."
When asked about the Anishinabek cultural knowledge that informs her art, she shares that "the land and water have all the knowledge we need to live a good life."
Since beginning her work at UTM, Professor Hupfield's nature-based knowledge of the campus has grown her understanding of it. "I find by focusing on my relationship with the plants, I am able to understand my own responsibilities in a direct and immediate way," she says. "When I learn about how plants socialize and what it takes for them to thrive in Mashkiki Gitigaan ("medicine garden" in Anishnaabemowin), I apply and contrast it to what I see within the University."
Mashkiki Gitigaan can be found between the Communication, Culture, & Technology and William G. Davis Buildings at UTM. Visitors are not allowed to harvest anything from it, unless they first introduce themselves to the Indigenous Creation Studio, a Native-led group of researchers who run the garden project with Professor Hupfield as one of its members. Professor Hupfield remembers that someone once picked all the sunflowers that were being grown for a teaching lesson. "It is important to our work that people practice relationship-building with the studio and the plants," she explains. "We have a protocol handbook on the website that folks can check out."
A Canadian Research Chair in Transdisciplinary Indigenous Arts at U of T, she also believes that "art is expansive and how it is defined is a western construct." Professor Hupfield draws people's attention to how they learn and internalize the history of the Americas, referencing the work of archaeologist Paulette Steeves: "[Steeves] has uncovered racist thinking that historically dismissed historical sites that proved Native Peoples have long standing connection to land that predates the Bering land bridge 12,000-14,000 years to as far back as 250,000 years before present day."
"With technology and the global climate catastrophe, we are in a time of rapid speed with huge shifts in how mainstream society is understanding the world and our role in it," she explains. "Transdisciplinary Indigenous art is no different; it requires practitioners and people working in the art profession to understand that the rules we think we apply to art are different, that historically for Anishinaabe people art is a visual mnemonic device and that it is integrated into culture, often worn on the body, holds knowledge about land and water, and is a living part of the human experience."
Professor Hupfield would like people to keep an eye out for the online launch of the Living Archive, a curatorial project she is working on as the Inaugural ArtworxTO Legacy Artist in Residency during Ravine Days on October 1, 2023. More information about this can be found on the City of Toronto website.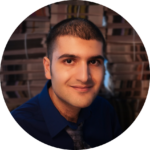 Staff Writer (Volume 49) — Yusuf is in his third-year completing a major in English and double minor in Cinema Studies and History Of Religions. Following an anticipated return to campus he sought to get involved and his ambition led him to join The Medium. In addition to developing his writing skills further he has found his experience contributing insightful as he's learned about other fields on campus he wouldn't know about otherwise. When he's not studying or writing he enjoys listening to music and browsing the internet. You can connect with Yusuf on LinkedIn.