Mohawk Institute Residential School virtual tour
On September 26, 2022, the Woodland Cultural Centre (WCC), an organization focused on preserving Indigenous cultures and traditions, will host a virtual tour of the former Mohawk Institute Residential School from 12:30 p.m. to 2:00 p.m. Participants will be introduced to the history of the Residential School, the living conditions of Indigenous children, the learning environment of classrooms, as well as many other aspects of Indigenous students' experiences.
U of T Groundbreakers returns for a new season
Groundbreakers, a video series featuring innovative research leaders who are affiliated with U of T's Institutional Strategic Initiatives, will be launching its second season on September 27, 2022, on YouTube. In its first season, which contained four episodes, Groundbreakers covered a wide range of topics, such as: artificial intelligence, robotics, the Covid-19 pandemic, and material science for sustainability. Similarly, the upcoming season will introduce students to the various innovative researchers and projects taking place at the university, some of which may one day transform our lives.
Ukrainian exchange students continue their studies at U of T
Approximately 170 Ukrainian students were welcomed to U of T's summer and fall semesters. Eager students whose education was interrupted by the ongoing Russo-Ukrainian war have been given opportunities to study among talented peers and to learn from world-renowned faculty in a safe environment. The university has provided funding for all Ukraine students via its exchange program, alleviating the financial burden from these students and their families. Additional scholarships are also available to the students.
Orientation Week
Both new and returning students were introduced to the new academic year through numerous events during Orientation Week at the University of Toronto Mississauga. EagleOrientation, held from July 11 to 19, August 23, September 6 to 8, and the University of Toronto Mississauga Students' Union's (UTMSU) Venture22 Orientation, held from September 4 to 9, provided students with a plethora of activities, allowing members of the community to readjust to in-person university life. The Black Excellence Orientation, which took place from August 18 to 19, gave Black students opportunities to talk with Black peers, faculty, and staff. Furthermore, members of the LGBTQ2S+ community were able to connect with peers at the Queer Orientation events, which included the UTMSU's LGBTQ2S+ Talks: Picasso Edition and Queer Pub, both held on September 21.
Recap of public health in Ontario
The province of Ontario is currently facing numerous public health concerns. While Covid-19 continues to linger, test positivity rates have been decreasing steadily, reaching 11.4 per cent for the week of September 4, 2022. While 57,251 tests were completed, only approximately 6527 resulted in positive cases. As temperatures drop, flu season is expected to arrive in the GTA amid the ongoing Covid-19 pandemic. Public Health Ontario held a seminar on September 20 to discuss plans for the co-circulation of Covid-19 and Influenza viruses in the community. Moving past respiratory diseases, Monkeypox, which peaked at 18 cases per day in mid-July, has seen dwindling case numbers since September started, reaching a maximum of one or two cases per day this month. As of September 20, 2022, there has been 667 confirmed cases of Monkeypox in Ontario.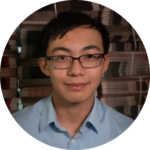 News Editor (Volume 49) | news@themedium.ca — Larry is a third-year student specializing in accounting. He finds writing to be an outstanding medium to spread messages, thus being a phenomenal way to express oneself and to have one's voice heard. Through his contributions to The Medium , Larry hopes that everyone can witness how enjoyable and invigorating writing can be, such that they too may be inspired to write out their stories. When he's not studying or writing, Larry will probably be learning Japanese or listening to music, all the while contemplating what life's next story would be.