National Day for Truth and Reconciliation across Canada
As we came together to commemorate the National Day for Truth and Reconciliation and Orange Shirt Day, many events were slated across Canada to support and recognize Indigenous communities and experiences. From September 30 to October 1, buildings across Canadian cities were lit up in orange in efforts to recognize the National Day for Truth and Reconciliation. The Aboriginal Peoples Television Network (APTN) broadcasted various special programs honouring residential school survivors and their families. An example includes "Every Child Matters: Reconciliation Through Education," where survivors of residential schools, Elders, Knowledge Keepers, and others explored how reconciliation can be facilitated. Together with the National Centre for Truth and Reconciliation, the APTN hosted the Remembering The Children: National Day for Truth and Reconciliation at Ottawa's Parliament Hill. The gathering was also broadcast live.
In various areas across Canada, individuals could find local public events organized for this day of acknowledgment. In Mississauga, the Mississaugas of the Credit First Nation (MCFN) raised their flag at Celebration Square on September 30. Screens at the square displayed messages for reconciliation. The clock tower at the Civic Centre was illuminated in orange for Orange Shirt Day.
Wake the Giant Music Festival
On September 16, 2023, many came together at the Thunder Bay Waterfront to participate in the 2023 Wake The Giant Music Festival. The festival was originally created as a movement to support Indigenous students who left their First Nation communities and came to Thunder Bay to pursue education. Singers and dancers performed various songs and dances, including traditional ones such as jingle dress dancing, in front of a roaring crowd. Performers have described the experience as "cool" and "emotional" when they saw the crowd resonating with their performances. Details about the 2024 iteration of the music festival will be released on the Wake The Giant website in due time.
Indigenizing Health Symposium
To be held between October 25 and 27, 2023, the Indigenizing Health Symposium: Nations Gathering on the Land will bring together researchers to discuss Indigenous health issues and methods to promote healing. The symposium, organized by the Waakebiness Institute for Indigenous Health, will include many keynote speakers from various First Nation communities, as well as discussions led by Elders, Knowledge Keepers, scholars, and students. Participants can partake in a ceremony during the symposium and learn about various Indigenous Knowledges. The symposium's presentations and workshops will be held at the Hart House Farm's teaching lodge. Interested individuals can register for the event, with tickets at C$81.21 for students and community members, and at C$161.08 for academics and professionals.
U of T removes tuition requirements for nine First Nations
Effective from October 11, 2023, U of T will be waiving tuition from students belonging to nine First Nations to promote allyship with Indigenous communities and improve inclusivity of Indigenous students. As explained on U of T News, the First Nations include: "Alderville First Nation, Curve Lake First Nation, Hiawatha First Nation, Nation Huronne-Wendat/Huron-Wendat First Nation, Mississauga First Nation, Mississaugas of the Credit First Nation, Mississaugas of Scugog Island First Nation, Mohawks of the Bay of Quinte (Tyendinaga Mohawk) and Six Nations of the Grand River." This will apply to most programs for current and future Indigenous students across all three campuses.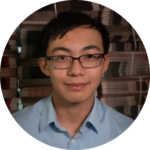 News Editor (Volume 49) | news@themedium.ca — Larry is a third-year student specializing in accounting. He finds writing to be an outstanding medium to spread messages, thus being a phenomenal way to express oneself and to have one's voice heard. Through his contributions to The Medium , Larry hopes that everyone can witness how enjoyable and invigorating writing can be, such that they too may be inspired to write out their stories. When he's not studying or writing, Larry will probably be learning Japanese or listening to music, all the while contemplating what life's next story would be.