School of Cities release report on upcoming projects and initiatives

An annual report released in December 2021 provides a brief outlook on the new 2022 year with 13 new projects.
Formed in late 2018, the School of Cities (S of C) was formed to provide U of T with numerous urban-focused programs and a place to collaborate among researchers. Recently, the program released its annual review for the 2020-2021 reporting period, enumerating research projects and various initiatives.
"The School of Cities is intended to be a hub for all folks at the university that do research focused on cities," says Executive Director Ben Liu in an interview with The Medium.
S of C hopes to attract faculty members and students who are conducting research on city-related issues regardless of which department they are from.
In their report, S of C reveals they funded 13 projects relating to anti-Black and anti-Indigenous racism to support anti-racism education.
There were also numerous urban challenge projects in the previous period, which are initiatives geared towards specific issues in cities. The S of C funded numerous teams that investigated the effects of urban development on the environment, and the affordability of housing, among many other pressing matters in urban research.
The S of C also extended fellowships to graduate students through the Urban Leadership Fellowship and Academy Program, which enabled the mentoring of student researchers. This also contributed to a community of students from varying disciplines who shared a common interest in cities and urban research.
The program included 20 fellowship positions for graduate students, where they would be working independently on their projects. There were hundreds of applicants competing for the 20 limited positions, resulting in many applicants failing to receive a fellowship offer.
To make up for this, students who did not make the position were grouped based on the theme of their research, after which they were extended offers to work in groups as part of the academy.
There are many opportunities for U of T students to become involved and expand their horizons. Specifically, S of C is working on growing its two existing courses at U of T to offer more opportunities to students.
For the first course, only offered to undergraduates, students form an interdisciplinary team and they are tasked to resolve certain issues for clients. As each team is assigned a different client, they face unique obstacles.
For the second course, offered to graduate students, there are numerous interdisciplinary teams that work on the same issue but in different municipalities. This year, the teams of graduate students will be working on the concept of the "missing middle" regarding housing.
Liu explains that independent houses and condominiums are seeing increased popularity, while medium-density housing such as rental units in apartments, among other mid-sized buildings, are now "missing."
Some families may face housing problems due to affordability issues of independent houses and living space issues of condominiums, having no middle ground option between the two.
Additionally, the S of C will be launching the Data Sciences Core this summer, which is a paid internship program designated for students with data experience. Interns will work for public or not-for-profit organizations, addressing their data-related issues.
To continue facilitating student researchers' projects, the S of C will be running the Urban Leadership Fellowship and Academy Program this year with slight modifications. The same funding and mentoring opportunities are present, but only the 20 fellowships remain, with the Academy Program opportunities unavailable.
Moving on from opportunities for U of T students, this year, the S of C has funded 13 new projects. "The theme of this year's research projects is on climate and justice," states Liu, enumerating the overarching concepts of 2022 campaigns.
A research team led by the University of Toronto Mississauga will be exploring the relationship between urban inequality and pollution.
Other research projects include green roofs in Toronto with an emphasis on remote sensing tools, along with a study on the accessibility of natural spaces for residents.
Regardless, all 13 research projects carry great significance and will offer insight into the explored urban issues upon completion. Results from the projects can be expected one year later.
In essence, with the abundance of projects and programs underway, there is much to look forward to from the S of C for the 2022 year.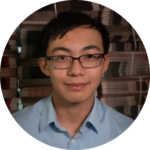 News Editor (Volume 49) | news@themedium.ca — Larry is a third-year student specializing in accounting. He finds writing to be an outstanding medium to spread messages, thus being a phenomenal way to express oneself and to have one's voice heard. Through his contributions to The Medium , Larry hopes that everyone can witness how enjoyable and invigorating writing can be, such that they too may be inspired to write out their stories. When he's not studying or writing, Larry will probably be learning Japanese or listening to music, all the while contemplating what life's next story would be.