Sara Kae's "Rise": A musical retelling of cultural stories

Kae's newest single uses the power of music to unify Indigenous voices and inspire change.
Indigenous artists work tirelessly to educate listeners through the sounds of their culture. While traditional songs are frequently performed at pow-wows and ceremonial festivals, contemporary Indigenous music aims to target younger audiences. By blending ceremonial chants and speeches with electronic synthesizers, booming percussion, and emotional vocal riffs, Indigenous artists allow for their genre to reach wider audiences.
Sara Kae, an Indigenous singer-songwriter and journalist from Thunder Bay, Ontario, uses music to share her life experiences. In her latest single "Rise," Kae blends modern pop and R&B sounds with traditional Indigenous instrumentation. Her stories heal and empower her family and community. Her lyrics educate.
"My Indigenous name is Anee Anung Neping," says Kae in an interview with The Medium. "It means 'dancing star on the water.' If I were to best describe myself, I would say that I am someone who really wants to use their voice to inspire."
Growing up in Northern Ontario, it was not easy for Kae to celebrate her identity and culture.
"I remember hearing my siblings having conversations about thinking they are not gorgeous because of their roots and their darker skin," Kae explains. "That's what 'Rise' is all about—talking about these struggles that we've had and just how we've been neglected and pushed aside."
With lyrics that discuss beauty and self-acceptance, "Rise" begs listeners to think about the horrific impacts of Residential Schools. The song places importance on the emotional turmoil that resides within many Indigenous communities. As she wrote the song, Kae tried to express years of complex emotions. Her opening lyrics, "You wanna feel the tears I'm crying but you don't wanna feel the pain," speak to the centuries of cultural genocide and trauma that Indigenous Peoples have endured.
"I started writing 'Rise' on National Indigenous Peoples Day [June 21] in 2020. It was 4 a.m. and I was having a really tough day," Kae says. "There is not a lot of knowledge on Indigenous Peoples, the history of Indigenous Peoples, and the truth about us—I was having a really hard time with [coming to terms with this representation]. 'Rise' is a whole bunch of emotions all encapsulated into one," she shares.
Through the pain that comes with moving forward, "Rise" became a calling for growth and hope. During production, Kae and her producer—known as Kaevox Wav—decided to merge their vocals with traditional Indigenous chants and electronic samples to create a choir. The idea came from the need to emphasize unity and community.
"The more people encouraging these words, the better. The more we stand together and help each other and rise together—that's exactly what I want. I want people to feel backed and supported," Kae underscores.
Starting with a somber piano and building into a collection of powerful voices and expressive percussion, the rhythms in "Rise" mirror its lyrics. The entire song becomes a call for action. Through the building vocals and layers of instruments, you feel inclined to learn more about Indigenous culture. That is exactly what Kae aims for her listeners to take from the song.
"I want [the listeners] to feel a little bit of that frustration and hope—[to] make them feel inspired to learn more, and to be that ally," Kae says. "I want them to take the time to acknowledge that a lot of us are really healing."
Even though we live on the traditional lands of Indigenous Peoples, many fail to understand and acknowledge the histories of the Peoples that founded these lands. The traumas of Indigenous communities rarely become news headlines. As such, songs like "Rise" are crucial to the current and next generations of Canadians.
"I'm sitting here in honour of all my ancestors who were told that they couldn't speak their language and that they couldn't take part in their traditions," Kae explains. "I want to make sure that [these traditions] stay and that we are teaching them to the next generation. We're powerful and we're resilient—I really want to drive that idea home."
As an artist, Kae has struggled with the barriers that come with being a female independent in an industry where modern Indigenous music is scarce. Through continuous belief in herself, she pushes for the recognition and modernization of Indigenous music. Kae touches on other Indigenous artists that continue to inspire her in the process.
"There are a bunch of artists that I look up to. One of them would be [the group] 'The Halluci Nation.' They have done a really great job at bringing electronic music, pow-wow, and more traditional music into the picture. They've just done a really awesome job at representing our culture," Kae says.
Although Kae's soulful, piano-based vibes sound nothing like The Halluci Nation's electronic tunes, she's inspired by the way they have intergraded powerful speeches and throat singing into a style that speaks to listeners outside of Indigenous communities.
"Music is a huge communicator [that transcends] beyond any language you speak or culture you follow. You don't need to be Indigenous to understand," Kae concludes.
Kae's single allows us to witness the beauty and culture that music offers. The song's use of united voices brings Indigenous peoples into the spotlight—a spotlight that they have long deserved.
"Rise" is available to stream on all major streaming platforms. To listen to the single and explore more of Kae's work, check out her Linktree at www.linktr.ee/sarakae.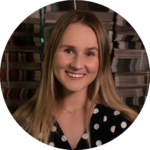 Arts & Entertainment Editor (Volume 49) | arts@themedium.ca — Julia graduated in 2022 with a major in English, and a Professional Writing and Communications and Drama double minor. She previously worked with The Medium as Theatre Erindale Correspondent for Volume 48. As the A&E Editor this year, Julia cannot wait to explore the wondrous world of arts and spark creative conversations amongst student writers. If she's not writing, working, or spending too much money on overpriced iced coffees, you can find Julia singing tunes with her guitar, bingeing Netflix shows, or going on nature walks with her doggo Benji. You can connect with Julia on LinkedIn or Instagram.