Pitbull is a heartthrob, here's why

From emotional lyrics to symbolic style, Pitbull has it all to melt your heart.
Famous for pop hits like "I Know You Want Me (Calle Ocho)," "International Love (feat. Chris Brown)," and "Timber (feat. Kesha)," Pitbull, a Cuban-American hip-hop artist, has been mesmerizing women since the beginning of his music career in 2001. With the sensual looks he gives audiences through his Aviator sunglasses, his mostly black-tie wardrobe, and his jaw-dropping hip thrusts, which put his all-female backup dancers to shame, Pitbull is the prince-charming that women across the globe dream of. For those seeking to have their world rocked, here are some of the many reasons why Pitbull would be an ideal match:
He is Mr. Worldwide
In many of his songs, Pitbull refers to himself as Mr. Worldwide. His confidence does not make him Mr. United States or Mr. 500 meters away—he is international, anywhere you want him to be. No need to introduce him at any social event, Worldwide says it all.
His lyrics are artistically genius
What's better than a man who can pour his emotions into a ballad? How about a man who writes lyrics with double meanings?! Even if you don't know what he is rapping about, Pitbull gives listeners the ability to resonate with his deeply emotional language in new ways. In his song "Fun (feat. Chris Brown)," Pitbull begins his rap with, "Fresh from Monaco, perfomin' for Microsoft." W0w. Does this mean Pitbull and Bill Gates have collaborated? Did he perform for Bill in Monaco? On top of his mysteriousness, Pitbull's rhymes are unlike any other rapper on the charts. A popular phrase in his song "Give Me Everything (Feat. Ne-Yo, Afrojack & Nayer)" reads: "Me not working hard? / Yeah right, picture that with a Kodak / Or better yet, go to Times Square / Take a picture of me with a Kodak." Rhyming "Kodak" with "Kodak," Pitbull's lyrics are truly inspiring—not many men are this eloquent.
He is considered one of the world's hottest bald men
In an article published on Reboot titled "The Sexiest Bald Men, According To Science," Pitbull has scientifically achieved a spot in the top 10. According to the data, Pitbull does not only have a "sexy score" of 6.16 out of 10, but his "golden ratio"—a score that determines some of the world's most desirable facial features—landed Pitbull a whopping 67.69 per cent. Clearly, the science does not lie.
Based on his past relationships, he knows what a woman wants
According to a 2020 article for Distractify, Pitbull knows the way into a woman's heart based on his "old-school mentality" and love-making skills. The article quotes Pitbull when he said, "I'm like a dirty, nasty gentleman," followed by a statistic suggesting that Pitbull has not one, not two, but six children! If you're looking for a Nick Cannon-kind-of-love, Pitbull is your man.
He named himself after a dog
Pitbull's birth name is Armando Christian Pérez, but clearly, Pitbull is a way better title. Naming himself after a dog breed, Pitbull is sure to give you all the love and attention—if he isn't humping something, somewhere. Nothing says fierce like a man that takes on the qualities of a dog.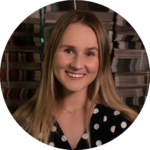 Arts & Entertainment Editor (Volume 49) | arts@themedium.ca — Julia graduated in 2022 with a major in English, and a Professional Writing and Communications and Drama double minor. She previously worked with The Medium as Theatre Erindale Correspondent for Volume 48. As the A&E Editor this year, Julia cannot wait to explore the wondrous world of arts and spark creative conversations amongst student writers. If she's not writing, working, or spending too much money on overpriced iced coffees, you can find Julia singing tunes with her guitar, bingeing Netflix shows, or going on nature walks with her doggo Benji. You can connect with Julia on LinkedIn or Instagram.