Recognizing the power of female artistry at Billboard's Women in Music Awards

Billboard aims to showcase women's successes in an industry that does not have enough female representation.
I love to discover new music from various genres. Whether it be through online playlists, social media ads, or by whispering "what song is this" to Siri in public, adding songs to my Apple Music library feels refreshing—especially when the artist is female. Like many music listeners, when I jam to a great tune, I pay attention to how a song sounds—from a vocalist's sultry runs to a guitarist's skillful licks. However, I don't often consider the team of creatives that helps an artist release their music—but how many of us do? When do we think about the names of producers, writers, publicists, label executives, and other crucial collaborators?
There are sometimes hundreds of creatives that are involved in releasing a platinum level song or album, and as the music industry evolves, more of them are women. For years, the industry has been a male-dominated space. According to a study conducted by USC Annenberg and Spotify looking at across 600 popular songs between 2012 and 2020, there was a 38:1 ratio of male to female producers. "Women are missing in the music industry," the study reports, followed by statistics that women make up only 21.6 per cent of artists, 12.6 per cent of songwriters, and 2.6 per cent of producers.
Female representation in music needs to be encouraged and celebrated. On March 1, 2023, Billboard did just that with their annual Billboard Women in Music Awards. Hosted by writer, producer, and actress Quinta Brunson, the star-studded event was live streamed from YouTube Theater in Los Angeles, California. The evening included performances by artists of many genres—including award-winners Kim Petras, the first transgender woman to be honoured at the award show, and TWICE, the first all-female K-Pop group to be recognized.
Taking the title of Woman Of the Year, SZA spoke about the importance of "staying open" to opportunities as a female artist. "I really just want my life to be more than an artist," she said during her acceptance speech. "I want to serve others, I want to serve people, I want to be open and available for whatever God wants for me […] and saying yes to everything that's scary, [but it] is really the only way where we walk through those doors."
While the evening included speeches by award-recipients Lana Del Rey, Latto, Doechii, Lainey Wilson, Rosalía—who took home the prestigious Producer of the Year Award—and others, the winner of the Executive of the Year award, Sylvia Rhone, stood out to me. Known as the CEO and Chairwoman of Epic Records, a label owned by Sony Music Entertainment, Rhone is the first Black female executive to possess both titles at a major record label. She has been applauded for her work in developing female artists—most notably in R&B and hip-hop. In the earlier stages of her profession, Rhone was known for starting the careers of iconic female artists like Missy Elliot and Tracy Chapman.
During her acceptance speech, Rhone thanked all the women in attendance. She highlighted that female artistry requires fearlessness, saying that "one of the keys to success for females is [that] you have to put on your warrior outfit." She continued to remind listeners that women in music are often "graded on their last success," as opposed to the "sustained success" they acquire over many years of hard work.
The evening encouraged diversity and speaking one's truth through a performance by Chloe Pourmorady, an Iranian-American artist. Billboard reminded viewers that women's rights are not a privilege, but a necessity. In support of the protests for female justice that continue to take place in Iran, Pourmorady used the power of song to empower those that face discrimination.
I hope to see women dominate the next generation of chart-toppers, but these artists need us to make it to the top. As listeners, the music we stream makes a difference in each creative's career. So, next time you are scrolling through social media or shopping for groceries, and you hear a new song by a female artist, save it to your music library and stream the heck out of it.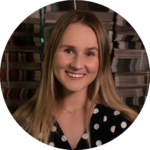 Arts & Entertainment Editor (Volume 49) | arts@themedium.ca — Julia graduated in 2022 with a major in English, and a Professional Writing and Communications and Drama double minor. She previously worked with The Medium as Theatre Erindale Correspondent for Volume 48. As the A&E Editor this year, Julia cannot wait to explore the wondrous world of arts and spark creative conversations amongst student writers. If she's not writing, working, or spending too much money on overpriced iced coffees, you can find Julia singing tunes with her guitar, bingeing Netflix shows, or going on nature walks with her doggo Benji. You can connect with Julia on LinkedIn or Instagram.