The M's Playlist: Julia's February of Feelings
I listen to music every day. It's sort of my therapy. Songs by my favourite artists take me on journeys that allow me to explore my deepest thoughts and understand the worlds of others. Many people often ask me, "What's your favourite music genre?" My answer is always inconclusive. What I like to say is, "I know a song is good if it makes me feel a deep emotion."
As the shortest month of the year, February zooms by faster than the Audi drivers on Highway 401. I find myself so caught up in the commotion of work and life that I don't give myself time to pause and reflect. The songs on this playlist encourage me to slow down. Their melodies and lyrics allow me to be grateful for the person that I am and for who I once was. Each artist on this playlist speaks to a piece of me.
While the rhythms on this playlist fall between blues, jazz, rap, and pop, I like to categorize all these songs as "music for the soul." From classics like Amy Winehouse's "Love is a Losing Game" to mellow guitar led tracks like Allen Stone's "Unaware" and "Beyond" by Leon Bridges, these tunes resonate with me because of their heartfelt lyrics and groovy beats.
Other songs, like LÉON's "Soaked," Wild Rivers' "Bedrock," and the only rap track on the playlist, "This Is What I Mean" by Stormzy (feat. Black Sherif, Amaarae & Ms Banks), offer a more upbeat tone. They serve as reminders that life isn't all about "what if" and "what's next."
I often find myself reminiscing—thinking back to days when I didn't own a cell phone or a watch. Back then, I had little to worry about. Through the chill-inducing vocals and real-world lyrics of artists like Yebba, Adele, P!nk, and Tori Kelly, I remind myself of these days. With this playlist, I have learned to shut my mind off and just feel—without any restrictions. I hope you can experience the same.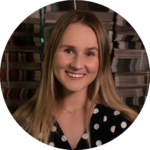 Arts & Entertainment Editor (Volume 49) | arts@themedium.ca — Julia graduated in 2022 with a major in English, and a Professional Writing and Communications and Drama double minor. She previously worked with The Medium as Theatre Erindale Correspondent for Volume 48. As the A&E Editor this year, Julia cannot wait to explore the wondrous world of arts and spark creative conversations amongst student writers. If she's not writing, working, or spending too much money on overpriced iced coffees, you can find Julia singing tunes with her guitar, bingeing Netflix shows, or going on nature walks with her doggo Benji. You can connect with Julia on LinkedIn or Instagram.