Only Murders in the Building—a criminally comedic show to binge

Solving the mystery of success with a star-studded cast and creative storytelling.
Only Murders in the Building stars Martin Short, Steve Martin, and Selena Gomez as an unlikely trio of true-crime connoisseurs in a Hulu original comedy.
Despite the show's sinister yet comedic 'whodunnit' image, marketed by creators Martin and John Hoffman, it is the lead characters within their city setting that charm the viewers. The desire to uncover the mystery and solve the case initially attracts an audience, but the surprising three-dimensionality of the characters makes them stay.
Taking place in New York City, Charles (Martin), Oliver (Short), and Mabel (Gomez) are neighbours in the fictional and exclusive Upper West Side apartment building known as the Arconia. After a brief and awkward encounter in an elevator, a love of true-crime podcasts brings these three characters together. They join forces to create their own podcast by solving the case of a suicide in their building that they believe is actually murder.
At first, the series shows the characters living through their struggles in solitude as they isolate themselves. Charles is an actor stuck in the days where he played the lead detective of a once-popular show known as Brazzos. Oliver is an eccentric, failed Broadway director struggling with financial and familial issues. Lastly, Mabel is a laconic artist haunted by her past friendships.
The bond that these three outcasts form encourages them to open up and give themselves a second chance to experience life. They use the opportunity of playing detective to reconcile with themselves and abandon their lonely shells. Against all odds, they succeed at what they once thought was impossible: trying again.
The show features many delightful cameos, such as Tina Fey, the host of our trio's favourite podcast; Sting as himself; Nathan Lane as Teddy, a sandwich franchise owner; and Amy Ryan as Jan, a bassoonist and Charles' love interest. Even with the limited screen time that these characters are given, they are all well-rounded and have full character arcs.
Only Murders in the Building has a simple premise, but it boasts creativity by showcasing many ways to tell a story. The series opens with a scene from the very end of the story, effectively setting up two mysteries at once. Each episode depicts a nuanced portrayal of layered characters caught up in a murder and ends with a cliff-hanger, creating the perfect show to binge. It also explores the reality of podcast storytelling, encounters with fans, and the gruesome reality of true crime. As the show progresses through the trio's "research" for their podcast, some episodes vary in style. One episode is almost entirely silent, told from the perspective of a deaf secondary character. The finale introduces a new perspective on the murder—that of Tim Kono (Julian Cihi), the victim, himself.
To accompany the series, composer Siddhartha Khosla provides a hauntingly melodic score. The quirky instrumentals are crafted to match and accentuate many versatile emotions, such as the warmth of friendship, the hopes of new romances, and the fear and despair of death. Costume designer Dana Covarrubias uses unique pieces to match the personalities of the characters to their respective issues. Her designs make the characters more memorable and reflect their internal journeys; each character starts with big silhouettes and many layers, then ends with smaller silhouettes and fewer pieces.
With stellar performances, a gripping script, and the show's pushing of boundaries in the simple murder-mystery genre, Only Murders in The Building is an enjoyable Hulu original that keeps viewers entertained. The series' success has led to its renewal for a second season, with the cast returning for more antics at the Arconia.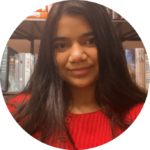 Staff Writer (Volume 48) — Shruti is currently in her second year at UTM and is double majoring in Psychology and English. Aside from trying to meet deadlines, she pours over books, repeatedly watches Doctor Who and Iron Man, bakes, and gets bullied by her cat.