Spider-Man: No Way Home—an era for everyone

The multiverse mayhem brings home the nostalgia.
Spoiler warning: mentions key plot points, the ending of the previous film (Spider-Man: Far from Home), and trailer content for No Way Home.
Breaking box-office records, the final installment of Marvel's Spider-Man trilogy, Spider-Man: No Way Home, swings into theatres. Despite the weight of being one of 2021's most anticipated films, it exceeds all expectations, making for an enjoyable and emotional experience until the very end.
The movie picks up right where the previous installment, Far from Home, left off. Mysterio (Jake Gyllenhaal) had framed the friendly neighbourhood Spider-Man (Tom Holland) for his own crimes and exposed the hero's real identity as Peter Parker. As most people believe he is a criminal, Peter and his confidants, MJ (Zendaya), Ned (Jacob Batalon), and Aunt May (Marisa Tomei), become outcasts.
From the beginning of No Way Home, the tension is high, which director Jon Watts excellently employs not only for some exciting action sequences but to bring out some levity in an otherwise bleak situation. The comedy in this movie does not appear forced and efficiently eases some of the (many) emotional punches that rain upon the audience. It allows everyone, even the characters, to remain hopeful and persevere.
The high-stakes atmosphere increases when Peter asks Doctor Strange (Benedict Cumberbatch) to use his powers to make people forget Spider-Man's identity. Inevitably, the spell goes wrong, and the multiverse opens. The characters who enter their universe are the foes of Sam Raimi and Marc Webb's Peter Parkers, which include familiar favourites like Doctor Octopus (Alfred Molina), Electro (Jamie Foxx), and the Green Goblin (Willem Dafoe) among others. Watts develops the conflict for this movie while building the groundwork for the Marvel Cinematic Universe's multiverse, which is set to be the primary plot of Doctor Strange in the Multiverse of Madness, arriving in May.
The return of the villains from the past franchises, played by the original actors, makes No Way Home a vessel that transports the audience back to the previous movies. It is a nostalgia-fuelled trip, powered by brilliant writing and acting that surprise and satisfy the audience. It is a delight to see Holland's Spider-Man interact with villains he has never encountered, but who we all know and love.
The action sequences do not disappoint as the stunts and visual effects work in tandem flawlessly, neither overshadowing the other. With the many renditions of Spider-Man, No Way Home excels at paying tribute to its predecessors with their beloved wall-climbing and web-slinging action while still bringing something new to the table. The impact that these villains have on Spider-Man and his beliefs is a refreshing change of pace from the standard hero versus villain trope in the superhero genre.
The supporting characters are given more time to develop as well. The powerful—and often painful—performances from all the actors solidify each of the characters as individuals beyond their relationships with the protagonist. They all have a significant role to play in this plot and leave a lasting impact.
No Way Home is a perfect movie because it has something for everyone. For the people who know and love other Spider-Men, either from a previous movie franchise, television show, or comic, there are many homages to each of them. It also has an interesting plot that is cleverly executed for the people who just want to watch an entertaining movie with no strings attached.
Proving the film's popularity, No Way Home became the twelfth highest-grossing film of all time in less than a month after its release—the first to gross over one billion dollars during the pandemic and the third-fastest film to do so of all time. Despite its worldwide release on December 17, it was also the highest-grossing film of 2021.
With Spider-Man: No Way Home, there is nothing to lose and a wonderfully fun experience to gain. With brilliant performances, a nostalgic premise, and a promise to surprise, No Way Home fills every second of its two-and-a-half-hour runtime to create an Amazing addition to the Spider-Man legacy.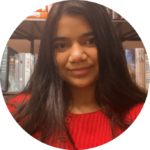 Staff Writer (Volume 48) — Shruti is currently in her second year at UTM and is double majoring in Psychology and English. Aside from trying to meet deadlines, she pours over books, repeatedly watches Doctor Who and Iron Man, bakes, and gets bullied by her cat.