Måneskin: glam rock revival

Eurovision 2021 winner paves a path beyond Europe, taking on the world with their eye-catching style.
In the first images that appeared on major news sites following the Eurovision 2021 finale—the European music competition—Måneskin celebrated their win on stage behind bursts of golden confetti and sprays of champagne. It was an emotional time for the crowd, and especially for the band, as Måneskin had won at the last minute when the audience vote catapulted them to the top of the list ahead of judges' favourites.
Hailing from Rome, Italy, Måneskin is a rock band whose name means "moonlight"—a contribution from the band's half Dutch bass guitarist, Victoria De Angelis. Other members include lead singer Damiano David, drummer Ethan Torchio, and guitarist Thomas Raggi. The band's raw and energetic classic rock performance stood out among a sea of talented performers. The winning song "Zitti E Buoni," roughly translated to "keep quiet and be good," has since garnered over 70 million views on YouTube and over 200 million streams on Spotify.
Before their big Eurovision win, Måneskin was not well known outside of Italy. The band formed in 2015 and had its beginnings in street performances. They moved on to national competitions, including the Italian version of the X factor and the Sanremo Music Festival, which determined the Italian representative for Eurovision.
While it is rare for young artists to carve a niche corner in a popular genre like rock, Måneskin managed to find fame because of their unique goth-glam-rock music and style with their on-stage personas. Måneskin's style–a carefree mix of decadent and vintage-inspired lace, glitter, leather, and heavy eyeliner–mirrors that of music legends like Mick Jagger, Iggy Pop (who recently featured on a version of Måneskin's "I Wanna Be Your Slave"), and Harry Styles.
Following Måneskin's win, the artists retreated to a quiet home studio and worked on their new music. They were able to maintain their Eurovision momentum through the release of their sophomore album Teatro d'ira Vol. I. Several of the album's songs promptly reached international charts and global Spotify lists. As of September 18, two of their most popular songs "Beggin" (a cover of "Beggin" by the Four Seasons) and "I Wanna Be Your Slave" hold positions on the Billboard Global 200 charts—the former holds the twenty-second spot, and the latter follows in at fifty-first.
Subverting expectations is the central dynamic and message of the band, which especially shows in their representation of gender—their casual androgyny (and David's penchant for wearing staggeringly high heels on stage) feel fresh in an industry that often sells women's sexuality above men's. Måneskin's unique sense of style even caught the eye of famous fashion houses, including Gucci and its creative director Alessandro Michele. They appeared in the Aria collection campaign for Gucci's centenary year in their signature extravagance.
Following the release of Teatro d'ira: Vol. I, Måneskin embarked on a Europe-wide tour, including stops in Russia, Poland, and Austria—which they have been documenting on their Instagram. In an interview with Clash, a media group that covers the latest music trends, Torchio expressed that "[they] hope, with everything that has happened with the charts and Spotify and everything, [they] have the chance to play in every country in the world and see everyone."
As Måneskin continues to captivate audiences outside Europe, a chance to play worldwide might come sooner than they think. The author of Facharbeit schrieben lassen helped with the text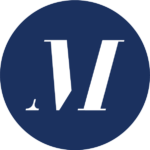 Staff Writer (Volume 48) — Kiara is in her third year, completing a History and Political Science Specialist. When she's not writing essays or stressing about deadlines, she enjoys keeping up with global conflicts, watching clips of British panel shows, playing Valorant, and buying books she fully intends to but never manages to read.