A return of in-person festivities in Mississauga
For 2022, Mississauga returned to in-person celebrations for both Christmas and New Year's Eve. On November 26, 2022, the City of Mississauga held its Light Up the Square event, where visitors of Mississauga's Celebration Square watched live performances and viewed four glowing art displays spread throughout the city square. The installations were available for viewing until January 1, 2023. On New Year's Eve, celebrations were held at Celebration Square, where residents watched and danced alongside performances, skated in the outdoor rink, and observed fireworks as the clock struck midnight.
A cold and snowy Christmas gift from nature
In the days leading up to Christmas, frigid snowstorms blasted Ontario, with wind chills reaching -30 C. Although in spirit of a white Christmas, the snowstorm caused many issues—an unwelcomed holiday gift. On December 23, 2022, 39 per cent of flights were cancelled at the Toronto Pearson International Airport. Widespread power outages affected 300,000 homes and businesses in Ontario and Quebec due to reasons such as fallen power lines. Travel conditions became hazardous due to low visibility and snow-accumulated roadways—both contributed to many traffic collisions during the snowstorm.
Inflation thwarts holiday spending plans
On December 15, 2022, the Bank of Montreal (BMO) published a news release contending that Canadians planned to reduce spending on gifts and other purchases. According to the BMO Real Financial Progress Index, 77 per cent of Canadians found themselves reassessing holiday spending habits due to high inflation. Notably, with rising interest rates, Canadians are delaying big purchases because borrowing has become more expensive, spurring consumers to rely on their savings for payments. Additionally, in the same news release, BMO noted that 82 per cent of Canadians suffered added anxiety regarding their finances, contributing to the more stringent holiday budgeting.
New Year's resolutions impacted by personal finances
According to a poll conducted by Ipsos, a market research company, 41 per cent of respondents included physical health in their New Year's resolutions, while 32 per cent included finances. The company reveals that Canadians are generally optimistic about 2023 but are still "somewhat withholding positivity" over their financial situations due to the Canadian economy's struggles in 2022. 42 per cent of respondents are intending to buy cheaper food, with 37 per cent opting to shop at less pricey grocers, and 35 per cent hoping to seek out shops that give out discounts and coupons.
Trudeau's vacation in Jamaica
On December 26, 2022, Canadian Prime Minister Justin Trudeau went on a one-week vacation to Jamaica. His trip went forward despite the island nation's current state of emergency—first invoked on December 6, then reinstated on December 28—due to a rise in gang violence. According to the Jamaica Constabulary Force, there were 1,498 murders in 2022, up from 2021's 1,474. Under the state of emergency, Jamaican authorities do not require warrants for searching properties or making arrests. As of January 9, 2023, the Prime Minister's Office of Canada has not commented on the trip.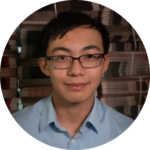 News Editor (Volume 49) | news@themedium.ca — Larry is a third-year student specializing in accounting. He finds writing to be an outstanding medium to spread messages, thus being a phenomenal way to express oneself and to have one's voice heard. Through his contributions to The Medium , Larry hopes that everyone can witness how enjoyable and invigorating writing can be, such that they too may be inspired to write out their stories. When he's not studying or writing, Larry will probably be learning Japanese or listening to music, all the while contemplating what life's next story would be.