Governing Council releases plans for in-person learning

Members discuss plans for in-person education, including the mandatory vaccination of students and faculty, mask mandate, and the introduction of the UCheck system.
Following a year of remote learning, U of T plans to progressively reintroduce students to in-person education by offering both online and in-person courses for the 2021-2022 academic year. On September 9, the Governing Council of the University of Toronto held a brief meeting to discuss the university's reopening plan regarding student and faculty safety amid the Covid-19 pandemic.
All three U of T campuses are moving forward with in-person teaching at various paces and there are two health measures that have been implemented for all students returning to campus.
First, during the meeting, members announced that students must complete a Covid-19 self-assessment through the university's UCheck system before arriving on campus. Second, students are required to be fully vaccinated with a Health Canada-approved vaccine and upload proof through UCheck. The minimum requirement for all students is to receive a first dose by September 13 and a second dose by October 15. Exemptions may be granted in special circumstances, such as religion or medical-related issues with vaccination.
According to data collected by the Governing Council, two days after the portal for uploading proof of vaccination was made available to students, more than 34,245 individuals have uploaded their documentation, with around 94 per cent of respondents confirmed to be fully vaccinated.
To bolster vaccination rates on campus, vaccine clinics at the St. George and Scarborough campuses have now introduced drop-in vaccination hours, offering vaccines without prior appointments. Students without health cards may seek vaccination through these clinics if necessary.
Apart from going through vaccination mandates and health screening requirements, the Governing Council outlined how in-person classes will take place this fall. Specific to the arts and science department at U of T, from September 9 to 23, students can attend some of their classes online even if the course is labelled as in-person. Starting from September 24, all in-person courses will be strictly in-person unless otherwise specified.
This transitional period provides international students with a window of opportunity to arrive at Toronto amid travel restrictions, and for unvaccinated or partially vaccinated students to receive their required doses.
Free rapid screening kits are available to students who are currently unvaccinated or partially vaccinated, along with those that have been exempted from vaccination by the university.
In accordance with the Ministry of Colleges and Universities guidelines on in-person learning, revised on August 31, U of T of St. George and Scarborough will be opening its classrooms at 100 per cent capacity, without physical distancing measures. Ventilation systems for these classrooms have been upgraded to reduce the spread of Covid-19. The University of Toronto Mississauga has decided to maintain two metres of social distancing across all campus spaces.
The Governing Council also declares that unlike classrooms, laboratories will remain open at reduced capacity, abiding by the rules outlined in Government of Ontario's Step Three of the Roadmap to Reopen.
Dependent on the progression of the Covid-19 pandemic, policies and rules are subject to change over the course of the semester. The Governing Council will be closely monitoring the reopening of campus and the everchanging conditions of the pandemic, adjusting the ongoing reopening plan as need be.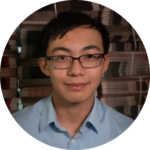 News Editor (Volume 49) | news@themedium.ca — Larry is a third-year student specializing in accounting. He finds writing to be an outstanding medium to spread messages, thus being a phenomenal way to express oneself and to have one's voice heard. Through his contributions to The Medium , Larry hopes that everyone can witness how enjoyable and invigorating writing can be, such that they too may be inspired to write out their stories. When he's not studying or writing, Larry will probably be learning Japanese or listening to music, all the while contemplating what life's next story would be.