Federal government lifts work hour limit on international students

Starting November 15, 2022, international students will be able to clock in more than 20 hours of work, thus addressing labour shortages.
To fight Canada's labour shortage, Sean Fraser, the Minister of Federal Immigration, Refugees, and Citizenship, announced that from November 15, 2022, until December 31, 2023, the Government of Canada will no longer restrict international students to working less than 20 hours a week.
"This change will help sustain Canada's post-pandemic growth, and provides a boost to thousands of employers in sectors that are facing the most severe labour shortages. And as a result, many post-secondary students will gain even more work experience in Canada," wrote Fraser on Twitter.
The 20-hour limit was enforced to ensure international students focus on their education, however, the removal of the limit has been welcomed by international students, who say it is long overdue.
Though many support the amendment, others have criticized the change in policy, speculating that it could bring some unforeseen consequences.
"The program might help, but it's not clear if it's the best way of doing so," University of Toronto Economics Professor Ronald Wolthoff told The Medium. "If students start to work more, it'll limit wage increases and put pressure on people that are already doing these jobs full time and facing high inflation rates."
Wolthoff also believes that although international students might value the extra income of a part-time job, the work they do often doesn't match the skills students develop during their studies.
"There's a question of whether it would be better to improve access to loans and financial support so international students can focus on their studies, graduate, and work in a job that matches their specialization sooner," Wolthoff says.
The removal of the work hour limit is part of Sean Fraser's "Strategy to Expand Transitions to Permanent Residency," a 39-page document which lays out the Federal Government's plan to leverage foreign workers and international students to address Canada's labour shortage.
Job vacancies in Canada hit record highs in 2022. In September, Statistics Canada reported that in the year's second quarter, there were nearly 1 million vacant positions. Ontario was the province with the most openings, with 379,700. Fraser's report blames Covid-19 and the resulting decrease in immigration for the current labour shortages.
"Temporary foreign workers have played an increasingly important role in Canada's labour market," reads the document. "Their contributions, while working across all sectors and skill levels, have become even more apparent during the Covid-19 pandemic and Canada's economic recovery."
The report cites the restrictiveness of Canada's immigration policies as another contributor to the labour shortage.
Alongside his announcement of lifting the 20-hour cap, Fraser also said his office was launching a "pilot program" that would automate applications for study permits. "This will help us decrease our processing times and reduce our backlogs," shared Fraser on Twitter.

"As a top destination for international students, we'll continue to ensure international students gain valuable work experience in Canada, while addressing the needs of our businesses and communities across the country," Fraser concludes on Twitter.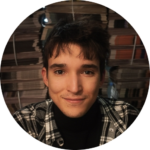 Associate News Editor (Volume 49) — Mihail graduated from UTM in April 2022 with majors in Professional Writing and Communications Technologies. He's an aspiring journalist who loves researching, interviewing, and getting to the bottom of a killer story. He started working as an Associate News Editor with The Medium in October 2022 and hopes to share many exciting stories with readers. In his free time, you can find Mihail avoiding suspicious cliffs along the Bruce Trail, pretending to read literary classics, or losing at fighting games.