Federal government calls for election earlier than expected

Canada headed for a snap federal election this September.
The Trudeau government shocked Canadians in August with a call for elections, two years earlier than the next anticipated federal election. The election is set for September 20, 2021, historically one of the shortest federal election periods and the minimum length as sanctioned by law. The campaign will last approximately five weeks. Since university campuses will no longer host voting booths on site, UTM students will need to use off-campus voting options.
Here is a report on the Canada's 2021 federal election candidates and their campaigns, as well as important information regarding the upcoming election period.
Before visiting a local polling station, one must ensure to register as a voter in Canada. Registration can take place online on the Elections Canada registration website or in person at any Elections Canada office by 6:00 pm on September 14. If you are already a registered voter, a voter's information card will be sent to your place of residence with your assigned voting location along with further information.
Canada's most recent national election occurred less than two years ago when the Liberal party won a minority government. Prime Minister Justin Trudeau will be returning as the leader for the Liberal Party of Canada, focusing the 2021 campaign on improving housing and mental health services for Indigenous communities, protecting Canadian freshwaters, and promoting the intersectionality between Canada's economy and the climate crisis.
Popular among social justice activists, Canada's New Democrats' Party (NDP) Jagmeet Singh pushed for newly appointed Governor General Mary Simon to deny Trudeau's request to begin Canada's 44th federal election period. Nevertheless, the request was granted sparking outrage among other party leaders. Trudeau stands by his decision stating in a press conference on August 15 that Canadians have the right to vote for a leader throughout the ending months of the pandemic.
NDP's 2021 campaign platform reveals major projects for the coming term. Tackling the current climate crisis by immediately banning single-use plastics and creating new jobs for climate action initiatives are high on the list of priorities for Singh's campaign. Alongside a strong push for environmental protection, Singh's campaign focuses on ensuring affordability for young Canadians by forgiving student debt and building affordable housing.
The new leader of the Conservative Party of Canada Erin O'Toole focuses his campaign on securing Canada's economic future through plans of balancing budgets over the next decade and recovering jobs lost over the course of the pandemic. Tory Leader O'Toole is also critical of Trudeau's call for election stating that pressuring Canadians into an election during a state of national emergency is a politically self-serving tactic.
Green Party Annamie Paul, the only woman candidate for the election period, vows to protect Canada's ancient and old-growth forests and pushes to end the housing affordability and homelessness emergency. Paul also made a call for federal leaders to pause all campaign efforts for 24 hours to focus on a rescue plan for refugees in Afghanistan.
Returning leader of the Bloc Québécois Yves-François Blanchet's platform pledges similar plans as announced in the past. This party is primarily focused on providing French working opportunities, protecting the French language, and protecting Canadian agriculture.
The Provincial government of Ontario has also announced that students will not be able to vote within their campus due to the pandemic. There are, however, multiple ways to vote. Advance voting locations are scattered in every region, and applications to vote by mail can be mailed to Elections Ontario or sent by email to sb@elections.on.ca. Students will also be able to visit an assigned voting location on September 20 between the hours of 9:00 am and 9:00 pm.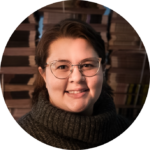 Associate Features Editor (Volume 48 & 49) — A recent graduate from UTM, Dalainey is currently working on completing her post-graduate studies in Professional Writing in Ottawa. She previously served as Staff Writer for The Medium's 47th Volume and as Associate Features Editor for Volume 48. Through her passion for languages, Dal hopes to create a fun and inviting atmosphere for readers through her contributions to the paper. When she isn't working, Dal focuses on developing digital art and writing her first novel. You can connect with Dal on her Instagram or LinkedIn.