Alumnus and Ontario premier Bill Davis passes away

Faculty shares words in memory of the legacy of Bill Davis and the education system he advocated for.
On August 8, 2021, UTM alumnus Bill Davis passed away at the age of ninety-two. From 1971 to 1985 he served as the 18th Premier of Ontario and heavily advocated for advancements to be made for the post-secondary education system. His passion for providing students with skills and higher education in academia contributed to UTM's research establishment.
The Davis building, named after Bill Davis, offers numerous essential services to students including the bookstore, Campus Police, and the Career Centre. The William G. Davis building will continue to represent his title, legacy, and influential role in founding UTM.
Studying at the University of Toronto, Davis completed a Bachelor of Arts degree then attended Osgoode Hall Law School at York University to then complete his law degree. From 1962 to 1971, he was the Minister of Education in Ontario and played an instrumental role in opening up public schools, community colleges, and universities, such as Trent and Brock in Ontario, under the community college system Davis oversaw.
He also contributed to the establishment of TVO, a television channel that focuses on showing educational programming such as National Geographic, Canadian documentaries, and current affairs for kids and adults. 
His commitment to provide teachers with employment and students with higher education quickly gained praise and was viewed as progress toward Ontario's education system and the economy.
Recently, one of Davis's projects that he had planned for the future called for an additional UofT campus in Brampton, which would benefit those who commute to UTM from the Brampton community, making education accessible. Expanding UofT by adding a fourth campus would encourage greater student enrolment, which would welcome more diverse perspectives and backgrounds.
The Medium spoke with Dr. David Wolfe, a political science professor at UTM and Co-Director of the Innovation Policy Lab at the Munk School of Global Affairs & Public Policy at UofT. He shared his thoughts on Bill Davis as Minister of Education and Premier.
"To be successful you have to be in the right place and at the right time. Davis had the good fortune to be in that portfolio when there was public support for the post-secondary system to expand, Davis oversaw some important policies," he states.
Dr. Wolfe also shares his views on the role of the community college system and Davis's contribution to it.
"The community college system was probably the most important piece that Mr. Davis oversaw. It created access to post-secondary education for a cohort of students who wouldn't have attended university but wanted to acquire more skills beyond secondary skills. This kind of education is hugely valuable, it has a huge applied and technical focus, and is more directly related to the job market. It meant that students would be able to find jobs related to their training."
Dr. Barbara Murck, a geologist and environmental science professor at UTM shares some words regarding Davis's contribution to the education system. "Bill Davis was a Conservative; I am not. But I think people from across the political spectrum can get behind his deep commitment to public education in general and higher education in particular. For those we are indebted to Bill Davis."
Davis has set the foundation for future generations to thrive in an academic setting. He has presented many opportunities for growth, innovation, and change. He further has encouraged students to excel academically and engage in various programs, facilities, and resources as both a privilege and a right.
The UTM community and The Medium sends its condolences to Davis's family and loved ones.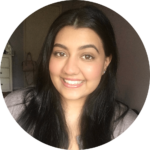 Staff Writer (Volume 48) — Anjalli graduated with a Specialization in Political Science and a minor in English. Through her contributions at The Medium, she aims to educate readers on the unique complexities of life and how we strive to overcome challenges collectively through policies and voice. In her free time she enjoys reading the latest news, meditating by her Saje diffuser, or looking at Pinterest for fashion inspiration. If you ask Anjalli what her favourite food is, she'd reply "a green dragon sushi roll!"