U of T ranks 18th top university in the world for a third consecutive year

Students from different programs comment on university's wide range of courses and resources offered.
The Times Higher Education (THE) World University Rankings 2022 has ranked the University of Toronto 18th in the world for the third consecutive year. U of T is also ranked first among Canadian universities.
The ranking system is based on 13 carefully calibrated performance indicators that measure the performance of universities across five main areas: teaching, research, international outlook, citations, and industry income.
U of T sets itself apart from other institutions through its diverse student body. The university has rightfully earned a reputation for its "network of excellence" due to the 630,000 alumni coming from more than 190 countries to study here. The campus is also recognized for having thousands of research collaborations with international partners worldwide.
Notably, the tri-system campus ranks first place in the world for industry, innovation, and infrastructure by Times Higher Education. The breadth and depth of its excellence in research stems from the university's top-tier faculty, students, and industry partners across Canada and the rest of the world. This has led U of T to receive Nobel prize awards for world-renowned breakthroughs in health advancements such as discovering insulin.
Furthermore, U of T provides students with diverse areas of study around intimate learning communities. Students can choose from more than 700 undergraduate and 200 postgraduate degree programs and are offered a plethora of unique courses that are not available in other academic institutions.
Parmeet Singh, a fourth-year student specializing in biotechnology with a minor in chemistry, shares his experience with U of T's courses. "UTM offers a diverse selection of courses with varying degrees of specificity. I've seen some courses offered at UTM that are unheard of in other schools. For example, last year I took a course on Sikhism and this year I will be taking a course on Punjabi. [This] shows their commitment to diversity and including minorities."
Steven Taschian, a fifth-year student majoring in classics, discusses how U of T provides an exceptional learning environment. "The school provides an appropriate academic environment by giving us everything we need to succeed as long as you ask for it. Help with research at the library from our many amazing librarians, countless books to take out, and other writing resources such as the Robert Gillespie Academic Skills Centre [is available]."
Professors also foster a teaching environment that advocates for the success of the students, whether that is providing flexible office hours or urgent Zoom appointments. Ayesha Khan, a fifth-year student majoring in biology and psychology, shares a positive experience. "When I was in second year, I had a paper due in two hours however I was struggling. It was 11 p.m. on a Saturday and I had emailed the instructor explaining my problem. He quickly hopped onto a Zoom call with me for 40 minutes and [clarified] all my mistakes."
U of T demonstrates its candidature not only by offering several research opportunities but also through the faculty's ability to strive for the academic success of students. The quality of support enables students to reach their goals and take on greater challenges that prepare them for the workplace and the world.
"I will forever be thankful for professors like him because they make the university life enjoyable," concludes Khan.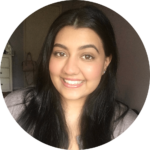 Staff Writer (Volume 48) — Anjalli graduated with a Specialization in Political Science and a minor in English. Through her contributions at The Medium, she aims to educate readers on the unique complexities of life and how we strive to overcome challenges collectively through policies and voice. In her free time she enjoys reading the latest news, meditating by her Saje diffuser, or looking at Pinterest for fashion inspiration. If you ask Anjalli what her favourite food is, she'd reply "a green dragon sushi roll!"