U of T to paint mural in honour of Terry Fox
This year, U of T plans to honour Canadian athlete, humanitarian, and cancer research activist Terry Fox for his contributions in 1980. Fox strived to raise funds for cancer research by running from the East to the West Coast of Canada. After running for 143 days, his marathon ended at Thunder Bay, as Fox's cancer had returned in his lungs. At the location where Fox passed through Toronto during his run, a mural will be painted in the summer of 2022 on the wall of U of T's Rehabilitation Sciences Building by selected artists Alexander Bacon and Que Rock, commemorating his contributions.
Kamila Valieva's controversial doping scandal at the Winter Olympics
15-year-old Russian figure skater Kamila Valieva is facing backlash after participating in the 2022 Beijing Games. Not long after setting a new world record in the 2022 European Figure Skating Championships and placing first in the short program, Valieva tested positive for a banned heart medication. The Russian Anti-Doping Agency suspended Valieva after her positive test results were revealed, but this decision was overruled by the Court of Arbitration of Sport a day later due to Valieva's age. After releasing a 41-page document, the agency stated that Valieva was not old enough to understand the gravity of making such a decision. Valieva was then permitted to skate in the women's competition, sparking controversy.
The Adams Sustainability Celebration to return at U of T
Hosted by the Committee on the Environment, Climate Change, and Sustainability, the Adams Sustainability Celebration will be celebrating success and encouraging student engagement in activities regarding sustainability. Running this year from February to April, the Adams Sustainability Celebration will be taking place virtually, with events such as live panel discussions and showcases scheduled throughout. Student and faculty grants are available, and the Adams Sustainability Innovation Prize will offer $25,500 in prizes to groups that present the most innovative sustainability ideas in its competition.
Ontario to remove vaccine passport system on March 1
Ontario moved into the second phase of its Covid-19 reopening plan on Monday, February 21, when capacity restrictions on many establishments were lifted, including social gathering restrictions. At this time, 50 people are permitted to gather. Looking forward, the Ontario government intends to remove the vaccine passport system on Thursday, March 1. While the government no longer mandates the need to show proof of vaccination, individual businesses may opt to require such proofs if they deem it necessary.
Ontario to remove license plate stickers requirement
Effective March 13, the Ontario government will scrap the requirement for drivers to own a license plate sticker, which will also eliminate the need to renew such stickers as well. Drivers who renewed their stickers from March 2020 onwards may also be eligible for a refund. Prospectively, drivers are looking to save $60 or $120, depending on their location within Ontario. Around 7.5 million drivers are projected to benefit from this, and around $1 billion will be retained by drivers after the legislation regarding the removal passes.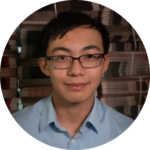 News Editor (Volume 49) | news@themedium.ca — Larry is a third-year student specializing in accounting. He finds writing to be an outstanding medium to spread messages, thus being a phenomenal way to express oneself and to have one's voice heard. Through his contributions to The Medium , Larry hopes that everyone can witness how enjoyable and invigorating writing can be, such that they too may be inspired to write out their stories. When he's not studying or writing, Larry will probably be learning Japanese or listening to music, all the while contemplating what life's next story would be.