Editorial: Sustainable travel is doable—even internationally

A personal guide to your next eco-friendly adventure.
A few weeks ago, I had a dream that I owned a private jet. It happened shortly after I watched the film Top Gun: Maverick (2022)—clearly my mind remained in the clouds long after I left the theatre. In my dream, I explored Rome, Paris, and zoomed between the peaks of the Canadian Rockies. I toured busy cities, pictured my toes sinking in the sands of worldwide beaches, and lounged in a pink poolside chair like Sharpay from High School Musical 2 (2007). Then I woke up.
Out of pure curiosity, I Googled what it would take to own and maintain a private jet. Aside from millions of dollars, one major factor stood out to me: operating a jet—and any aircraft for that matter—burns at least 200 gallons of fuel per hour. Airplanes also emit carbon dioxide and nitrogen oxides, contributing to climate change with every trip. Needless to say, my dream of owning a jet wouldn't make Mother Earth happy.
Planning a sustainable vacation often seems impossible—especially if you are looking to travel internationally. While air travel isn't going anywhere, many airlines are taking steps in the eco-friendly direction. From using "more sustainable fuels" to being more mindful of yearly emissions, aviation companies—Air Canada being one of them—are slowly taking the necessary steps to care for our planet.
Many Canadian vacations end up in the mountains. In the summer 2018, I had the chance to venture through Lake Louise in Banff, Alberta. The nature was breathtaking, and the air was crisp. I packed trail mix in my backpack before every hike—a true showcase of my inner "granola girl."
Along the paths of Banff National Park, visitors can find stations to fill water bottles, composting bins, and recycling bins. The area is extremely eco-minded, with locals encouraging sustainable transportation through bikes, shuttle services, and gondolas.
Of course, visiting Canada does not have to mean mountains and hiking. From coast to coast, our country offers vast landscapes—each including unique wildlife and eco-friendly attractions. Our climate is rich with evergreen trees, the Pacific breeze, and snow up to your knees.

When planning your next vacation, consider the term "sustainable tourism." Choose a location with accessible bike trails, fresh food markets, and gorgeous natural scenery. Remember, the key to travelling sustainably is to give back to the climate that we already take so much from.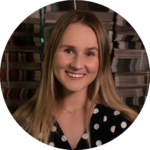 Arts & Entertainment Editor (Volume 49) | arts@themedium.ca — Julia graduated in 2022 with a major in English, and a Professional Writing and Communications and Drama double minor. She previously worked with The Medium as Theatre Erindale Correspondent for Volume 48. As the A&E Editor this year, Julia cannot wait to explore the wondrous world of arts and spark creative conversations amongst student writers. If she's not writing, working, or spending too much money on overpriced iced coffees, you can find Julia singing tunes with her guitar, bingeing Netflix shows, or going on nature walks with her doggo Benji. You can connect with Julia on LinkedIn or Instagram.