An honest glimpse of life with mental illness in Turtles All the Way Down
CW: Mental illness, anxiety, OCD
Following the cultural phenomenon of The Fault in Our Stars, author John Green returned five years later with Turtles All the Way Down—a raw and powerful story about mental illness and self-identity.
The story's narrator is sixteen-year-old Aza Holmes, who struggles with obsessive-compulsive disorder (OCD) and severe anxiety. Following the story of a missing billionaire wanted for fraud, the novel is a complex, interwoven tale with internal and external storylines.
Aza takes the reader along as she battles the illness inside her mind, making Turles All the Way Down a difficult read at times. The reader witnesses the intricate way Aza's rational thoughts attempt to control the intrusive thoughts and behaviours introduced by her illness. Among other mental and physical manifestations, Aza's OCD makes her afraid of the bacteria inside her body, which compels her desire to consume hand sanitizer to cleanse it. From the first page, the reader feels the frustrations, fears, and despair that comes with Aza's every thought.
However, the internal torment that Aza faces mirrors the external journey with her friends to solve a missing person case and win $100,000. Not only does this strengthen the story and make for an interesting read, but it also provides insight as to how mental illness affects our environment and our actions, as well as how it can take a toll on both the person suffering from it and the people around them.
The book's representation of mental illness is an honest one; Green does not hold back from depicting every aspect of it. From Aza's miserable pleas of wanting release from her mind's "thought spirals" and "light-swallowing wormholes," to the panic and worry of wondering if this illness has replaced her identity, this story mindfully portrays the daily life of a person dealing with OCD and anxiety. Turtles All the Way Down strikes a balance as it does not fall into the worrisome pattern of romanticizing mental illness, but still maintains hope that it is possible to successfully overcome, or at least manage it.
As Green wrote the novel based on his own struggles with OCD and anxiety, he provides an authentic look inside a life with mental illness. Green's understanding of these issues, along with his emotional and thought-provoking prose, creates a lens that anyone can appreciate—whether someone who struggles with mental illness themselves or someone who wants to be empathetic to those who are struggling.

Turtles All the Way Down is a commendable novel with an interesting plot, poignant writing, a grounded representation of mental illness, and a valuable message about life: "there is hope, even when your brain tells you there isn't."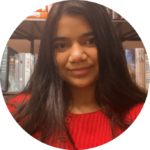 Staff Writer (Volume 48) — Shruti is currently in her second year at UTM and is double majoring in Psychology and English. Aside from trying to meet deadlines, she pours over books, repeatedly watches Doctor Who and Iron Man, bakes, and gets bullied by her cat.