Zero Hour: Conflict in Iran intensifies as police forces crackdown on protests
On September 16, 2022, Mahsa (Zhina) Amini, a 22-year-old Kurdish woman, died in police custody in the Iranian capital of Tehran. A United Nations (UN) press release reveals that Amini was arrested on September 13 for "what was perceived to be 'improper' hijab," which are the headscarves worn by many Muslim women for religious reasons.
Reports state that Amini was physically abused by the police, suggesting the bruises and injuries sustained during her arrest and custody led to her death. She collapsed at a detention centre shortly after being apprehended and died three days later in a hospital in Tehran. The Iranian government disputes these claims.
Amnesty International, a non-governmental organization advocating for human rights, revealed that the cause of Amini's death was investigated by the Ministry of Interior of the Islamic Republic of Iran, who is affiliated with the government. The coroner stated that Amini died from pre-existing medical conditions related to a brain tumour that was removed when she was 8-years-old.
Amini was arrested by Iran's "morality police." As reported by Acting United Nations High Commissioner for Human Rights Nada Al-Nashif, in the past few months, the unit actively patrolled the streets of Iranian cities for women who wear "loose hijabs." Such women were subjected to harassment, violence, and arrest by the police.
Amini's death sparked a wave of protests and demonstrations in many Iranian cities. Protestors are calling for the Iranian leadership to respect women's rights, for Iran's Supreme Leader Ali Khamenei to be overthrown, and for the abolishment of theocracy—a country led by clerical leaders and governed by religious law—in the Middle Eastern nation.
In response, the Iranian government has suppressed protests using lethal force. The government has also imposed restrictions on resident's access to the Internet, limiting the flow of information and news.
As of October 12, the Iran Human Rights non-profit organization has determined the death toll to be at least 201 people, a number that is increasing daily.
Amnesty International reported that upwards of 82 people were killed by Iranian security forces in the provinces of Zahedan, Sistan, and Baluchistan on September 30. Named "Bloody Friday," the deaths took place during protests calling for action against a police commander who reportedly raped a 15-year-old girl. To disperse the protests, security forces fired live ammunition and tear gas into the crowds.
Violent conflict broke out in Iran's Kurdish regions due to Amini's Kurdish background and the continuous oppression Kurds have faced historically. Reports state that the Iranian government has mobilized tanks in the region.
Notably, the city of Sanandaj, the capital of the province of Kurdistan, saw violent clashes on October 8 and 9. Security forces opened fire on protestors, residents, and homes, killing four protestors and injuring hundreds of civilians.
International communities have condemned the Iranian government for using lethal weapons and suppressing freedom of speech.
U of T principal Meric Gertler issued a statement on October 5, 2022 expressing, "On behalf of the U of T community, I condemn the systemic violations of the rights of women that led to Mahsa Amini's death."
Gertler states that the university will support Iranian students seeking refuge from the ongoing crisis who are intending to study at U of T. Bursaries will be available to applicable students.
UTM principal Alexandra Gillespie echoed Gertler's statement on October 6, 2022, in her message to the UTM community, also condemning the Iranian government for violations of women's and protestor's rights.
With increasing scale and frequency of protests, the situation in Iran is escalating rapidly as the Middle Eastern country's theocratic rule comes under intense scrutiny.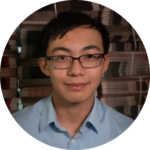 News Editor (Volume 49) | news@themedium.ca — Larry is a third-year student specializing in accounting. He finds writing to be an outstanding medium to spread messages, thus being a phenomenal way to express oneself and to have one's voice heard. Through his contributions to The Medium , Larry hopes that everyone can witness how enjoyable and invigorating writing can be, such that they too may be inspired to write out their stories. When he's not studying or writing, Larry will probably be learning Japanese or listening to music, all the while contemplating what life's next story would be.