Weekly exercise series: Cycling

Cycling proven to improve students' psychological and physical health.
It's no secret that the first year of university is difficult and many struggle to acclimate to the added stress of balancing their schoolwork, social lives, and possibly part-time jobs. Many students, as they leave their routine high school lives behind, are unable to incorporate a regular exercise regimen when faced with these challenges. At the University of Toronto Mississauga (UTM), a group of first-year students have taken up cycling to improve their physical and mental health.
Sammy, a first-year science student, shares his experience with cycling and explains how he got involved in this hobby over the past year: "It was a good exercise. Especially when most dreams were put on hold, all you could do was run or follow workout videos," he says. "There was not much motivation needed to simply move your arms and legs." Sammy goes on to state that he enjoys "taking in scenery" and that cycling "encouraged him to go out more."
Similarly, Aary, a first-year management student, says that he's been cycling for years. Aary states, "Cycling keeps me fit by increasing my muscle endurance. It is also a good daily exercise because it isn't very hard to do." When questioned about the mental benefits of this exercise, Aary went on to say, "It clears the mind by helping you focus on concentrating as you pedal."
Both Sammy and Aary's sentiments are mirrored by the fact that cycling has proven physical benefits. According to Andrew Bellerby, the Recreation, Athletics and Wellness Centre (RAWC) fitness program coordinator at UTM, cycling is a "great way to improve one's health and cardiorespiratory fitness." Bellerby states that cycling boosts body composition, bone health, builds muscle around the thighs and the arms, and even increases aerobic capacity.
In addition, cycling is a time-efficient form of exercise known to improve fitness by increasing strength and stamina. Compared to a high-impact sport such as running, cycling is a non-impact activity which is especially helpful for people who struggle to run due to joint pain and can be done at either a high or low intensity.
Aside from the material aspects, cycling is known to reduce stress and anxiety levels along with increasing productivity. According to a 2018 survey, those who cycle are, on average, more productive and are less likely to take leaves of absence for health-related reasons. Furthermore, levels of depression are 25 per cent lower among cyclists. Moreover, 20 per cent of the cyclists involved in this study reported a 20 per cent score of high life satisfaction as opposed to their counterparts who only reported 15 per cent.
The RAWC offers numerous options for indoor cycling. The Fitness Centre, located on level one of the RAWC offers an array of bikes to choose from including spin bikes, upright bikes, and recumbent bikes. Personal trainers are employed to assist students in finding the bike which best fits them and making the most out of the cycling experience.
As part of the Group Fitness program, there are weekly cycling classes such as Indoor Cycling on Tuesdays from 8:15-9 a.m. and Wednesdays from 5-5:45 p.m., along with Cycle Fusion on Fridays from 12-12:45 p.m. In addition, the MoveU Consult & 3×30 Personal Training is offered for students who want to work out, but don't know how to start.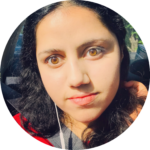 Staff Writer (Volune 48) — Shreya is in her first year at UTM, seeking a double major in business management and English. She hopes to bring attention to worldwide issues and inspire others to change their mindsets through her contributions to The Medium. When she is not writing articles, you can find her sipping coffee and reading, watching classic films, listening to music, or engaging in photography.