UTM invites students to discuss the flaws of campus policing

Professor Akwasi Owusu-Bempah addresses the evolution of campus law enforcement and how they can effectively ally with marginalized communities against systemic racism.
On January 27, in honour of Black History Month, the Anti-Racism and Cultural Diversity Office at the University of Toronto Mississauga (UTM) held a meeting about Campus Safety and its impact on marginalized students.
The meeting was hosted by Entisar Yusuf, the founder of the Black Graduates Student Association, and featured criminologist and Assistant Professor Akwasi Owusu-Bempah from the Sociology department.
Owusu-Bempah began by arguing that the Royal Canadian Police Force promotes an ongoing systemic racism problem and that UTM's Campus Police are no exception. Officers who are patrolling campus grounds are granted a large amount of discretion when handling students.
The meeting went on to outline the two main models of campus policing and their significance. First, special constable officers, who despite being granted authority by both U of T laws and the Peel Regional Police, are not permitted to carry firearms and generally have limited jurisdiction.
Second, there are in-house officers who are like private security. Although they have arrest authority, similar to citizen's arrest, in-house officers are solely employed by the university and lack full police powers.
The meeting then looked at UTM Campus Safety compared to the Black Lives Matter movement using previous data.
As such, in 2019, as a response to the tensions between students of colour and law enforcement, Doug Ford switched the term "Campus Policing" to "Campus Safety" with Bill 68. The name change brought forth criticism for its performative nature and challenged Ford's ruling with several controversial instances in which Campus Safety was anything but safe.
In November 2019, a UTM student by the name of Natalia Espinosa reached out to a nurse at the Health and Counseling Centre and confessed to suicidal ideation. As per U of T protocol, the nurse then reported this information to Campus Safety. Once officers arrived, they found that Espinosa had a premeditated plan to harm herself. Shortly after, they handcuffed Espinosa and took her to the nearest hospital.
Despite Espinosa's compliance and anxiety, Campus Safety dragged her in handcuffs across campus. Espinosa recalled the incident to CBC News, stating, "I felt like this was basically all my fault for coming to get help. I feel like that should be a thing that people should never feel when they ask for help."
A similar incident took place in October 2017, where police brutality occurred at a house party at Trinity College. After officers arrived at the scene to investigate the disturbance, they arrested Bardia Monavari, co-head of the college, made polarizing comments towards him, and pushed him to the ground despite a lack of evidence for the accusations.
After going over these incidents, Owusu Bempah critiqued anti-bias training being used as a "quick fix." Implicit bias is deep-rooted and cannot be undone through a training seminar. Owusu Bempah advocated for a trauma-informed approach that can be very effective, especially when Campus Safety is called to help students like Espinosa.
However, training as a whole is not enough and should be part of a wider array of solutions. Owusu-Bempah also critiqued the notion that we should defund the campus police. "I say detasking as opposed to defunding. Detasking is an ongoing conversation that predates defunding. Defunding is highly politically charged and creates too much antipathy and tension."
Owusu-Bempah ended the meeting on a thought-provoking note by addressing the role and function campus safety should play. He brought up the fact that due to police brutality and particularly the conversation surrounding it over the past couple of years, students who have racial tensions with the police may not always feel safe with officers patrolling the grounds.
For this reason, it is critical that authorities, not only on campus, but in local communities recognize the challenges Black individuals face on a daily basis.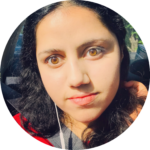 Staff Writer (Volune 48) — Shreya is in her first year at UTM, seeking a double major in business management and English. She hopes to bring attention to worldwide issues and inspire others to change their mindsets through her contributions to The Medium. When she is not writing articles, you can find her sipping coffee and reading, watching classic films, listening to music, or engaging in photography.